« CNN's Wolf Blitzer: Speaker Boehner Has A Point, Obama Has No Plan | Main | Rep.Paul Ryan Responds To Defense 'Cuts': 'Let's Pass A Bill To Cover The Moon With Yogurt' ~ Good One! »
July 30, 2011
House has passed TWO Bills, While Obama and The Democrats Have Done Absolutely Nothing
Barack Obama held a short press conference yesterday morning to discuss the Republican's debt plan. He still has no plan.

Charles Krauthammer was not impressed with Barack Obama's latest offer from earlier yesterday to "discuss" cutting entitlements. Krauthammer had this to say,
"We know the president has no plan… Everything is killed in the senate. It is a place where all bills that solve this go to die… This man is still back in discussions which he gave a year ago. But, he discusses, gives speeches. Nothing is scored. Nothing is estimated. He has nothing in a plan. In public, no cuts. Nothing."

If you haven't already seen it, you must go here to see an incredible visualization of America's massive national debt. Sobering, to say the least. It is something that could be sent to others as well. I had never seen it displayed this way before.

CLICK LINK BELOW....

.

Democrat Senate Majority Leader Harry Reid used a parliamentary move last night to kill the "Boehner Bill" just hours after it passed the House of Representatives .
Democrat-Controlled Senate Kills the "Boehner Debt Limit Bill" by Voting to "Table" It
Senate Kills Debt Bill, Bipartisan Talks on Hold
Less than two hours after House Speaker John A. Boehner pushed his bill through the House over the strenuous objections of nearly two dozen of his own Republican members, the Democratic leadership in the Senate followed through on their promise to kill his legislation.
But the move now sets up an uncertain 72 hours as the Congress moves ever closer to the Tuesday deadline when the Treasury Department says the country will default on its financial obligations without an increase in the debt ceiling.
.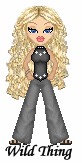 Wild Thing's comment......
There is also a poll that shows Obama's ratings hit new low. Fine, but to even have one person think he is ok is too many.
Posted by Wild Thing at July 30, 2011 05:47 AM
---
Comments
Krauthammer scores again. His point is very valid. obama has no other plan than to just spend, spend.
Posted by: TomR, armed in Texas at July 30, 2011 09:53 AM
---
The house bills may be killed in the Senate but the Senate bills are dead at birth. Krauthammer needs to move to the real world where this conflict may go the beginning of October before there is a chance of a beneficial resolution. The Democrats only want more money to rake off to their political allies.
The Republicans just keep looking behind themselves at all of the tea party people with anger on their faces and all those marksmanship awards on their walls.

Posted by: Avitar at July 31, 2011 01:49 AM
---
Thank you Tom and Avitar so much.
Posted by: Wild Thing at July 31, 2011 01:57 AM
---