« Threats From Democrat Biden to Union Members: If You Vote Republican, Don't Ask Me For Any Help | Main | Happy July 4th ~ God Bless America »
July 04, 2011
Democrat Harry Reid Orders A Full Session In Senate It Lasted Only 25-seconds BUT Reid Knew Session Would Count As Full Day Of Work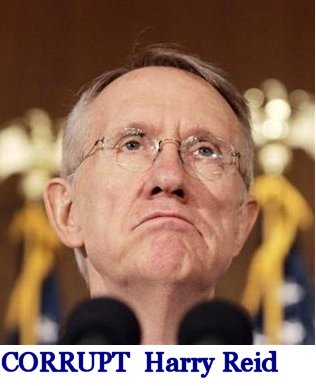 Senate finishes 25-second session
The Senate completed a 25-second pro forma session just after 11 a.m. on Friday.
Most senators have left for the Independence Day recess but Senate Majority Leader Harry Reid (D-Nev.) ordered the unusual pro forma session in order to keep the clock running.
Reid wants to hold a vote on a resolution to authorize President Obama's action in Libya, and he needs to accrue some hours.
According to the Senate rules, legislation must percolate for 30 hours before it sees a first vote — unless a unanimous consent agreement can be reached to wave that time frame. Reid tried to get such consent on Thursday, but Sen. Ron Johnson (R-Wis.) objected, which started the clock.
Despite the length of Friday's session, it counts as a full day of work.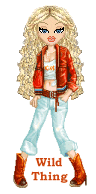 Wild Thing's comment.......
LOL hard at work.

Can you imagine working 25 seconds of a work day and getting paid for the whole day. hahaha That has to be a democrat idea.
Good grief. hahaha
Posted by Wild Thing at July 4, 2011 02:45 AM
---
Comments
Just another example of how hard these people are working on our behalf.
Might add, that there are a number of Union Members, throughout this Great Nation, who are looking at this as a full days work.
We have to get rid of these charlatans and posers.
Happy Fourth of July everybody. Just finished looking and listening to one of President Reagan's Fourth of July messages to the nation.
Think Obama will be able to tear himself away from the golf course and give one? If he does will it be worth listening to?
Posted by: Sean at July 4, 2011 10:27 AM
---
Posted by: Eddie (Enemy of the State) at July 4, 2011 02:41 PM
---
They had to keep the Republicans from getting home for 4 of July parades. Harvard has determined that can raise the voter turn out in the next election but only for the Republicans.
Posted by: Avitar at July 5, 2011 12:13 AM
---
Sean, your right about how hard they work. Reid and whoever was there should be ashamed to spend a mere 25 seconds then leave. Better not to do it at all. hahaha
Posted by: Wild Thing at July 5, 2011 04:16 AM
---
Posted by: Wild Thing at July 5, 2011 04:19 AM
---
Avitar, Happy Fourth and good point too about July 4th and the Republicans.
Posted by: Wild Thing at July 5, 2011 04:21 AM
---