« Obama's Department of Veterans Affairs At Fault! VA in Houston Bans Word's Lilke "God", "God Bless You", At Funerals! | Main | Texas Republican Congressman Ted Poe Calls For Termination of Obama's Appointee Houston National Cemetery Director Arleen Ocasio ~ Good For Poe!! »
July 01, 2011
" Actions Speak Louder Than Words, Mr. President " ~ Great Ad From The NRSC
This is the new National Republican Senatorial Committee (NRSC) ad that destroys Obama with his own words. The ad plays audio of Obama's arrogant attack on Congress for not "leading" and cutting out time off to get a deal done on the debt ceiling crisis. While audio of Obama's self-righteous words is playing, images of Obama playing ping pong, drinking beer, playing golf etc. are flashed on the screen. It points out that Obama has played 76 rounds of golf during his 2+ years in the White House, taken 48 days of vacation, and held 149 fundraisers.
It concludes with the statement on the screen: "Actions speak louder than words."
The National Republican Senatorial Committee (NRSC) is the official political committee established by Republican Members of the United States Senate to help Republican candidates develop the campaign resources they need for the 2012 elections.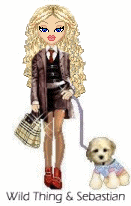 Wild Thing's comment.........

Good ad, I wish they would show these on TV. If they do I have not seen them.
Posted by Wild Thing at July 1, 2011 04:40 AM
---
Comments
This fool has no concept of what a leader is or how to be a leader. He's never in his life been in a position of leadership where he was actually responsible for something.
Posted by: BobF at July 1, 2011 09:38 AM
---
If anyone still has any doubt that we have the wrong man sitting in the Oval Office, this statement should answer the question.
How stupid does he think we are. We are long past the, 'charisma thing', and this A-hole still plays the card. In this statement he not only insults the Senators and Congressmen, but all of us.
He has to go down in 2012. Otherwise, this Once Great Nation, will become a distant memory.
Posted by: Sean at July 1, 2011 09:55 AM
---
Thank you Bob and Sean so much.
Posted by: Wild Thing at July 2, 2011 12:36 AM
---