« President Ronald Reagan Sound Bites from 1980 Resonate Across the Fruited Plain | Main | Obama Speech About Afghanistan (Mostly About Obama) He Does Not Want Victory Against His Taliban Buddies »
June 23, 2011
Taliban Commander:'The U.S. Has Been Defeated in Afghanistan'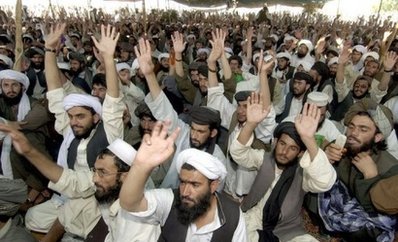 Afghan army successes cannot mask fears of what happens when US goesDespite the progress made by home-trained soldiers, there are worries that the Taliban will quickly fill the void
Six and a half years ago, when Abdul Baseer first started treating wounded Afghan soldiers in southern Afghanistan, he worked out of a small wooden hut which served as his office, pharmacy, surgery and sleeping quarters. He shared it with four other medics.
Now he has a gleaming, 100-bed military hospital that can do "everything except neurosurgery". Nearly every Afghan National Army (ANA) soldier who is wounded in southern Afghanistan comes through his hospital at the sprawling, and equally new, base of the 205th "Hero" Corps outside Kandahar City.
He says he has seen clear progress in the war, with a definite tilt against the Taliban on the battlefield .
.
In Article in Urdu-Language Magazine, Taliban Commander Umer Khalid Accuses Western Media of Covering Up the Biggest News of the Day – 'The U.S. Has Been Defeated in Afghanistan'
Taliban Commander Umer Khalid accused the Western media of covering up the biggest story of the day – the US has been defeated in Afghanistan.

In an article in an Urdu-language quarterly magazine published by the Tehreek-e-Taliban Pakistan (TTP), Taliban commander Umer Khalid accused the "Western media and the international media working under its influence" of engaging in covering up the biggest news story of the day – that "the U.S. has been defeated in Afghanistan."
The article, titled "The Group of 40 Thieves," was published in the Urdu-language magazine Khilafat quarterly, which is a new publication from the TTP launched under the patronage of Umer Khalid. The first issue of the quarterly magazine, dated March 2011, was released on Internet jihadist forums in June 2011.
Umer Khalid, who is the TTP's Emir for the Pakistani tribal district of Mohmand Agency, says that all countries are engaged in formulating new strategies in view of the U.S. defeat in Afghanistan, but that Pakistan is still slumbering. "India is worried about the defeat of its allies, and hence is busy in strengthening its defense preparedness, while China, Iran and Russia are seeing a glimpse of a new world order," he writes.
"The countries of Europe, North and South America are contemplating their relations with that country [unclear], while the poor countries of Asia and Africa are in a dilemma as to which [superpower] bloc they should go with now. The governments of South Korea, Afghanistan, Yemen, Iraq, Algeria and Somalia are watching for consequences, and they are ready to make any defense agreement to strengthen themselves," he says.
.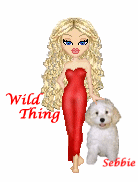 Wild Thing's comment........
This is what the Hamas did in Gaza when they moved the Jews in Israel out of Gaza, the terrorists celebrated andn cliamed victory. Taliban, Hamas it does not matter what name they have they are all the same......TERRORISTS!
Posted by Wild Thing at June 23, 2011 06:47 AM
---
Comments
Infidels, eh? IF #40 Arizona Cardinals DB Pat Tillman knew then what the hell is going on now in Washington DC CCCP he would still be alive today and a RETIRED NFL football player! This is sickening...
Posted by: darthcrUSAderworldtour07 at June 23, 2011 01:20 PM
---
Posted by: Wild Thing at June 24, 2011 12:22 AM
---