« Obama Loves Abortion And Files Legal Papers Supporting Lawsuit To Force Abortion And Planned Parenthood Funding In Indiana | Main | Obama's Insane Green-Car Mandate Will Eliminate 260,000 Jobs »
June 18, 2011
Eric Holder the Man Who Has Freed Terrorists: "Lawmakers Endangering War On Terror"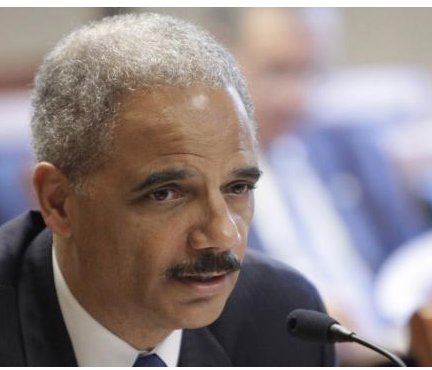 Holder: lawmakers endangering war on terror

Efforts in Congress to force terrorism suspects into military commissions are undermining the war on terror, Attorney General Eric Holder charged in a speech to a liberal lawyers' group in Washington Thursday night.
"I am determined to defeat our enemies," Holder said in his address to the American Constitution Society. "But victory and security will not come easily. And they won't come at all if we adhere to a rigid ideology, adopt a narrow methodology, or abandon our most effective terror-fighting weapon — our Article Three [civilian] court system."
"Without civilian law enforcement and Article Three courts, our ability to disrupt, dismantle, and defeat terror plots; to secure actionable intelligence; to enlist international cooperation; and to punish those who have — and who intend to — harm Americans would be seriously damaged," Holder declared to considerable applause from the audience of about 700. "We must speak out. And we must set the record straight."

Since 2009, Republican lawmakers — with the support or acquiescence of many Democrats–have repeatedly passed legislation limiting the Obama administration's ability to try accused terrorists in civilian courts. Obama has signed several broad bills containing such measures, even as he expressed disagreement with the terror-trial limits. However, last month, the White House issued its first veto threat ever against legislation seeking to rein in the administration's options for dealing with detainees.
"Politics has no place — no place — in the impartial and effective administration of justice. Decisions about how, where, and when to prosecute must be made by prosecutors, not politicians. This is true for every case, whether it involves or white collar criminals or brutal terrorists," Holder said.
Notwithstanding Obama's past decisions to sign bills that effectively blocked civilian trials for some terror suspects, Holder vowed that "so long as I am privileged to serve as Attorney General, I will defend the exclusive right of the Executive Branch to determine appropriate venues and mechanisms for all criminal trials."

The terror-trials controversy is bubbling up again as the administration presses a case in federal civilian court against two Iraqi nationals in Kentucky accused of aiding attacks on U.S. troops in Iraq.

"The place for foreign terrorists and terror trials is in the secure detention facility at Guantanamo Bay — not in U.S. communities and civilian courtrooms," Senate Minority Leader Mitch McConnell (R-Ky.) said in a statement Thursday night. "There is wide, bipartisan opposition to giving the rights of U.S. citizens to men who tried to kill our troops on the battlefield."
.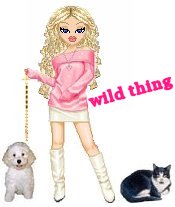 Wild Thing's comment.......
Holder ( and Obamoa) would NOT prosecute the black panthers and instead prosecuted our Navy seals.
Now Holder the run-a-away train is back making his statements like we see in this article from his speech andn doing all he can to help obama destroy our Country.
Posted by Wild Thing at June 18, 2011 05:47 AM
---
Comments
Yes but who was telling the Gun dealers along the Mexco boarder to sell to the drug dealers? It certainly was not Bush.
Posted by: Avitar at June 18, 2011 06:57 AM
---
...he wants a civilian trial for Khalid Shakeyer Mohammed so the Hollywood do-gooders and Soros can hire the best defense team $$$ can buy and get KSM acquitted and set free. He will not prosecute the "New Black Panthers" because they are "his people". Eric "Dick" Holder is a racist. Holder is the conscience of Obama. Holder is an appendage of the ACLU jammed into the Dept of Justice. He was the button-man for Clinton when Clinton wanted pardons for his crooked,connected friends. Eric Holder must be impeached.
Posted by: Willy at June 18, 2011 07:39 AM
---
Avitar, thank you so much for your comments on this. You are so right it certainly was not Bush.

Posted by: Wild Thing at June 18, 2011 04:29 PM
---
Willy, your take on why is what I was wondering about too. I bet your right. He wants the trial here for exactly what you said.
Posted by: Wild Thing at June 18, 2011 04:31 PM
---