« Official Obama Criticizer Bo Snerdley On Obama's Race Baiting | Main | President of New Jersey State Troopers Association Says "This White House cares more about Reverend Wright than dead police officers." ~ He Is Correct In Saying This! »
May 12, 2011
Free Shotgun With A/C Repair Plant City, Florida
PLANT CITY, Florida
- A Plant City business has launched an unusual and bold promotion: buy an air conditioning unit, get a gun.
The owners of United Electrical Systems say they're only trying to offset the cost of doing business in a slow economy.
"If the air conditioners are broke, they would rather repair them, or they're just going without it because they can't afford to repair it," owner Tim Toole said.
Toole and co-owner Jim Harden are the first to admit, they'll do almost anything at this point to keep business going.
"If I had to wear a monkey suit and walk up and down the street, and I thought it would bring in business, I would do it," Harden said.
If they had to give away shotguns to bring in business, they'd do that too ... and they are.
"We'll run a background check and if we approve them, we will give them a shotgun," Harden said.
Customers who purchase and have a 15 seer Air Conditioning system installed by the company are eligible to receive a free Remington model 870 12 gauge shotgun.
Toole and Harden say customers will have to follow the same steps they would with any licensed gun dealer. They say they will be careful in trying to get that extra boom in business.
"If we think that you come in and you look like you shouldn't have a weapon, you're not going to get one," said Harden.
For customers that don't want a gun or don't qualify, a charitable donation will be made in their name.
A spokesman with the Hillsborough County Sheriff's Office says they have no problem with the shotgun giveaway, as long as the law is followed.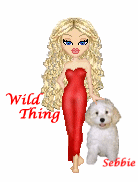 Wiild Thing's comment.......
Can you imagine how much obama would hate this. heh heh

Posted by Wild Thing at May 12, 2011 05:45 AM
---
Comments
You know Obama and Holder are hating this.
Posted by: BobF at May 12, 2011 09:58 AM
---
Bob, heh heh your soooo right.
Posted by: Wild Thing at May 13, 2011 01:04 AM
---