« FCC: Presidential Emergency Alerts To Be Tested ~ Good Grief We Are SICK Of Hearing From You! | Main | Senate Democrats Vow Abortion Bills Block Note How They LIE About What Federal Funding Means! »
February 08, 2011
Special Ops Marines and Connecticut National Guard Detachment To Be Deployed To Egypt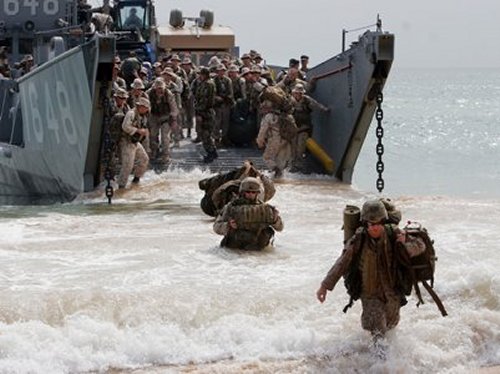 Senior US Marine Says "Multiple Platoons" Are Headed To Egypt
A senior member of the US Marine corps is telling people "multiple platoons" are deploying to Egypt, a source tells us.
There is a system within the US Marines that alerts the immediate families of high-ranking marines when their marine will soon be deployed to an emergency situation where they will not be able to talk to their spouses or families.
That alert just went out, says our source.
This senior Marine told our source that the Pentagon will deploy "multiple platoons" to Egypt over the next few days and that the official reason will be 'to assist in the evacuation of US citizens."
Our source was told that "the chances they were going over there went from 70% yesterday to 100% today."

We're keeping these people anonymous because both would get in trouble for sharing this information with the press.
On Friday, the Pentagon announced it would move "U.S. warships and other military assets to make sure it is prepared in case evacuation of U.S. citizens from Egypt becomes necessary," according the the LA Times.

And it appears quite evident that it's not just special ops Marines on the move.
According to a report in The Day newspaper in Connecticut:
"Connecticut National Guard Detachment 2, Company I, 185th Aviation Regiment of Groton has mobilized and will deploy to the Sinai Peninsula, Egypt, to support the Multinational Force and Observers.

The unit left Connecticut Jan. 15 for Fort Benning, Ga., for further training and validation. The unit operates C-23C Sherpa aircraft and has deployed three times in the last seven years in support of the conflicts in Iraq and Afghanistan.
The unit will provide an on-demand aviation asset to the Multinational Force and Observers commander to support its mission of supervising the security provisions of the Egypt/ Israel Peace Treaty.
Chief Warrant Officer Four James Smith of Ivoryton, CT., commands the aviation unit."
The key statement there being the "supervising the security provisions of the Egypt/Israel Peace Treaty". It's highly doubtful that mission would include any military activity in Cairo. It would seem far more likely these troops and their aircraft would be utilized elsewhere.

EGYPT: Pentagon moving warships, preparing for possible evacuations
Pentagon officials emphasized that military intervention in Egypt was not being contemplated and that the warships were being moved only for contingency purposes in case evacuations became necessary.

In addition to the Marines, the Kearsarge normally carries around four dozen helicopters and harrier jets that would permit evacuations and other humanitarian operations, the officials said. More than 1,000 Marines from the Kearsarge were sent to Afghanistan last month on a temporary deployment, leaving roughly one-third still aboard, officials said."
As noted by the L.A. Times, the Kearsarge is an "amphibious assault ship" that's normally equipped and manned for offensive military action.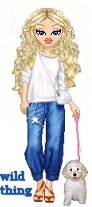 Wild Thing's comment........

God bless our Marines and the National Guard that will be going to Egypt. I had not heard if they got the Americans out of there, maybe they are being sent too to protect Americans. The Embassy that will need protecting and eventually evacuating. Or maybe Obama wants to give Mubarak a secure way out of the country at a time when he can't necessarily trust his own people to not kill him while trying to leave.
I sure hope obama is not sending these brave warriors there to protect his Muslim brotherhood, gosh I hate thinking that way . I would not feel comfortable being an American stuck in the Middle East right now with Obama as president.

....Thank you Mark for sending this to me.
Mark
3rd Mar.Div. 1st Battalion 9th Marine Regiment
1/9 Marines aka The Walking Dead
VN 66-67


Posted by Wild Thing at February 8, 2011 04:55 AM
---
Comments
I'm confused. Why are we sending troops over to Egypt ? Civilians are being evacuated in good order and most are now gone. If it were Bush or Reagan I wouldn't have any doubt but this muslim I don't trust him or anything he does. There has been rumors about the embassy needs protection, but that is a straw argument. They haven't bothered the Embassy, and each Embassy has its own Marines.
Something else is amiss here.
Posted by: Mark at February 8, 2011 07:32 AM
---
Pardon my french, but "what the fuck" is the CinC (coward in charge thinking/doing?) This entire administration is one gigantic clusterfuck. Sorry if I offended anyone but I am really pissed at what the kenyan is doing to my country.
Posted by: Eddie (Enemy of the State) at February 8, 2011 08:10 AM
---
When I was based with a KC-135 unit, we had an early warning system to notify us of when deployments would occur. You see, before anyone deployed anywhere in the world, KC-135's have to be in place to complete the "Air Bridge" for the transports carrying the troops and equipment. Our early warning system was the Clinton Scandals. Whenever we heard of a scandal brewing with Bill Clinton, we prepared for deployment. Every time a scandal arose, Bill Clinton deployed troops somewhere in the world. Nothing will get America's attention off his failings like deploying its son's and daughters into harms way.
Posted by: BobF at February 8, 2011 09:41 AM
---
Good to see them still using the LCM's to get ashore. But it also looks like they got some heavy equipment aboard too, where's that going. How is a bulldozer going to help evacuate Civilians. This whole thing is crazy.
Posted by: Mark at February 8, 2011 03:51 PM
---
Mark, I don't understand either.And from obama and all the people connected to him we have heard various takes on what they think should happen. No one is consistent as to what they want done. It is all very confusing.
Posted by: Wild Thing at February 8, 2011 05:42 PM
---
Eddie, no offense at all, I agree with you a thousand percent.
Posted by: Wild Thing at February 8, 2011 05:44 PM
---
Bob, thank you so much for sharing about that. Amazing how they did that and your right, it does take the attention off of other things. Our first concern will always be our troops and what is happening with them.
Posted by: Wild Thing at February 8, 2011 05:47 PM
---
Mark, I agree it is crazy.
Posted by: Wild Thing at February 8, 2011 05:50 PM
---