« McConnell Speaks About Obama's Budget "The Clearest Sign Yet That He Does Not Take Our Fiscal Problems Seriously" | Main | Obama Back To Making THREATS!! ~ Just Hours After Saying Come-Let-Us-Reason-Together, Obama Issues Veto Threat! »
February 16, 2011
OBAMA: "We've Piled Up — We've Racked Up A Whole Bunch Of Debt." (President Obama, Press Conference, 2/15/11)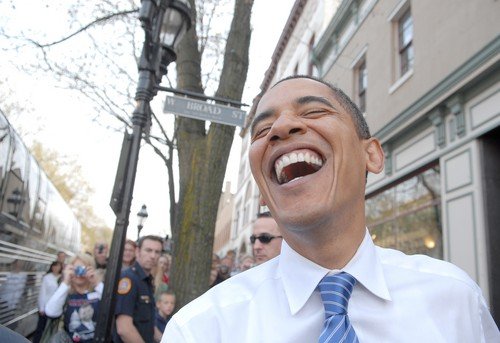 Republican. State.. Gov. Leader Board
OBAMA: "We've Piled Up -- We've Racked Up A Whole Bunch Of Debt." (President Obama, Press Conference, 2/15/11)
10,627 Billion Dollars – Debt Level On Day One Of Obama Administration
14,083 Billion Dollars – Debt Level Today
26,346 Billion Dollars – Debt Level Set By New White House Budget

Barack Obama tripled the national deficit his first year in office.

Last year it was at $1.29 Trillion dollars.
Barack Obama warned on Tuesday that immediate, deep budget cuts could hurt the fragile economic recovery.
This was after he increased the national debt by $4 trillion or 28% in two years.
Republicans lambasted Obama's budget for 2012 released this week and demanded cuts now in areas such as education and space exploration. Obama — who promises $1.1 trillion in deficit reduction over 10 years — still wants to invest in areas such as high speed rail and energy efficiency to boost U.S. competitiveness.
The debate is moving toward a standoff. Republicans aim to pass legislation in the House of Representatives by week's end to cut this year's spending by at least 14 percent, or $61 billion. The White House says Obama would veto such a bill.
"I think it is important to make sure that we don't try to make a series of symbolic cuts this year that could endanger the recovery," he told a news conference.
"We've got to be careful … Let's use a scalpel; let's not use a machete," he said.
.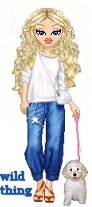 Wild Thing's comment.......

National Debt Clock....CLICK HERE ...This is in real time
The worst thing of all in all of this is how obama does not care. It would be one thing if we had a huge debt growing due to fighting in wars to defend our country. But that kind of thing is not happening with Obama, he is doing this on purpose and tops it off by his no drilling mandate to cost countless jobs. Add in to that all the other things he has done to hurt and destroy other tpes of business.
Posted by Wild Thing at February 16, 2011 05:45 AM
---
Comments
"fragile economic recovery", this is a fiction. The most recent piece I've seen on inflation is at dailycapitalist.com. It's running at 8.5% presently. Not the 1.5% that the government tells us. The stock market is up because of the influx of fiat dollars from the Fed's QE2. I look for this to crash shortly (my opinion). Unemployment is as high as ever, again, the governments figure of 9.0% is manipulated.
Posted by: Jim at February 16, 2011 10:44 AM
---
I understand that gasoline and food are not included when the govt. measures inflation. We know those have risen in price. Govt. figures on anything should not be believed. Just the increased cost of govt. has raised the inflation level to preposterous levels. Wish we could get rid of govt. and start all over.
Posted by: TomR at February 16, 2011 02:00 PM
---
Jim, good one, thanks for much for your input. I feel the same way, I think it will crash too.
Posted by: Wild Thing at February 16, 2011 04:35 PM
---
Tom, oh wow I didn't know that about gas and food. Your right about how they have risen in price too.
Posted by: Wild Thing at February 16, 2011 04:37 PM
---