« Tribute to President Ronald Reagan to Air on Fox Just Before Super Bowl XLV | Main | Fox News Reporter Greg Palkot and His Cameraman Olaf Wiig Discuss The Beating They Received in Egypt »
February 07, 2011
Obama Says Regarding The Muslim Brotherhood:"there are strains of their ideology that are against the U.S."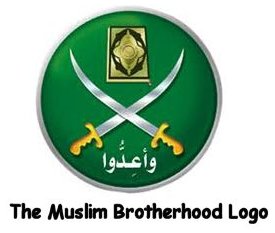 Barack Obama told Bill O'Reilly that he's not concerned about the Muslim Brotherhood in Egypt.
After all, Obama says only certain strains of the Muslim Brotherhood are against the US.

Any sudden toppling of the Mubarak regime could create major headaches for the United States, particularly if the void permits a group like the radical Muslim Brotherhood, which is negotiating with the current government about leadership changes, to emerge victorious.
Obama suggested he's less concerned about that.
"The Muslim Brotherhood is one faction in Egypt. They don't have majority support in Egypt, but they are well organized and there are strains of their ideology that are against the U.S., there's no doubt about it," Obama said. "But here's the thing that we have to understand, there are a whole bunch of secular folks in Egypt, there are a whole bunch of educators and civil society in Egypt that wants to come to the fore as well. So it's important for us not to say that our own only two options are either the Muslim Brotherhood or a suppressed people."

To avoid such scenarios, Obama said that the U.S. must make sure "that we get all the groups together in Egypt for an orderly transition and the one that is a meaningful transition.

.
Mahdi Akef, the previous leader of the Muslim Brotherhood organization, says that jihad is the personal duty of every Muslim man and woman.
The 'Muslim Brotherhood' Organization of Egypt Calls For Waging Jihad!
.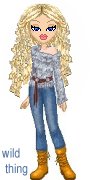 Wild Thing's comment......
:"there are strains of their ideology that are against the U.S."

Only strains Obama???? More lies and false information from obama and the sick and sad thing is we can know without a doubt there were people sitting at home watching this interview nodding, yes obama is right the Muslim Brotherhood is not all bad.
GRRRRRRRRRR
I did not watch the interview I did not want to let O'Reilly ruin Super Bowl day. Two people I could care less about if they even exist, Obama and Bill O'reilly. Yuk
But I saw this article from Fox in my email and thought just this part of what obama said was once again telling about his outlook toward the Muslim Brotherhood. He really thinks they are not 100% bad. sheesh
He should leave office and go and join their group. He would fit right in with his lies and hate for America.
The Muslim Brotherhood has always been illegal in Egypt.
Posted by Wild Thing at February 7, 2011 03:45 AM
---
Comments
"It is important that we make sure to get all of the groups together, in Egypt, fo an orderly transition, one that is a meaningful transition."
Who in the hell does he think that he is fooling here? The Middle East has no respect for what the United States does or thinks. One only has to look at the situation in Iran and Syria, for proof of that.
This is just another one of the insipid quotes we get from this Administration, whenever there is a crisis to be handled. That way when the crisis is resolved and the outcome is not to our benefit, as it looks like this on will be, they merely shrug their shoulders and say, "Well, we tried", and move on to the next problem.
This president is so similar to Carter, as far as handling situations like this. What is with the Left/Progressive mind set, in situations that are threats, whether directly or indirectly, that does not allow for confrontation of any sort, but rather resort to "Negotiation"?
Posted by: Sean at February 7, 2011 10:19 AM
---
Somebody said the other day, that obama is just blind to what is really going on. He's not blind he is one of them. He knows exactly what's going on.He knows who the MB is too. He revalidated the visa of the Grandson of the founder of the MB.
This is like trying to differentiate between radical and Moderate muslims. As far as I am concerned there is no difference Islam is the problem.
The MB's are Sunnis and Iran is Shit...ooops Shiite two enemies. Which follows the maxim the enemy of my enemy is my friend.
Posted by: Mark at February 7, 2011 02:11 PM
---
Twitter, FaceBook and Google gave birth to the uprising and kept it alive. From now on the one thing Extreme governments have to fear is the 3 mentioned sites and with more to follow it will
make it Harder to control people when they see how the other half live 24x7x365…


Posted by: gator at February 7, 2011 07:09 PM
---
Sean, your right that is exactly what this administration says for a crisis. I agree too he is a lot like Carter and worse.
Mark, I agree, Islam is the problem. I will never understand nor accept how a good person would follow Islam when they know what it is. Then they call themselves moderate, sheesh how stupid do they think we are.

Gator, very true.
Posted by: Wild Thing at February 8, 2011 12:44 AM
---