« Sean Hannity to Anjem Choudary: "You're One Sick Miserable Evil SOB" | Main | Senate Repeal Of Obamacare Fails 47-51 Party-Line Vote and VILE Union SEIU ( exempt from it) Lobbyed Hard Against Repeal »
February 03, 2011
Obama Has Made It Possible For "Islamist-supporters Infiltrate Obama Admin to Subvert US Security," Reveals ex-CIA'er, Clare Lopez
" Islamist-supporters infiltrate Obama Admin to subvert US security," reveals ex-CIA'er, Clare Lopez
Islamist-allied operatives appointed by Obama are undermining U.S. security policy - explains counter-Intelligence expert, Prof. Clare Lopez. Aimed at co-opting Americas foreign policy in the Middle East, a network including well-known American diplomats, congressional representatives, figures from academia and the think tank world - with ties to the clerical regime in Tehran - is directing the Obama Administration's policy towards the Islamic Republic of Iran and the Middle East.
Clare M. Lopez is a strategic policy and intelligence expert with a focus on Middle East, homeland security, national defense, and counterterrorism issues.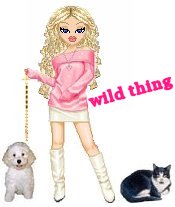 Wild Thing's comment.........
I will never get over that someone like obama could become president of our country. IMO there is some kind of evil sickness to cause people to vote for this person, to even want the agenda he pushes, the whole thing is living a nightmare.
Just a few to remember that obama has put in place:
Dalia Mogahed, a hijab-clad American Muslim, has made history being the first Muslim woman appointed to a position in President Barack Obama's administration.
Arif Alikhan as Assistant Secretary for Policy Development. Holding Israel entirely responsible for the "pattern of violence" in the Middle East, MPAC asserts that Hezbollah "could be called a liberation movement."
Kareem Shora Appointed by DHS Secretary Napolitano on Homeland Security Advisory Council . Janet Napolitano swore in to her official advisory council the head of an Arab American organization whose officials have labeled deadly anti-U.S. jihadists as "heroes" and opposed referring to Hamas as a terrorist organization.
Obama appointed Rachad Hussain as America's envoy to the Organization of Islamic Conference, but Hussain publicly defended Sami al-Arian, a Florida professor who headed U.S. operations for the terrorist
group Palestinian Islamic Jihad.
There are others, these are just a few.
Posted by Wild Thing at February 3, 2011 03:48 AM
---
Comments
This reminds me of Vietnam. Some South Vietnamese spy teams and a few American recon teams on cross border missions disappeared or were hit hard. After the war ended a South Vietnamese in their intelligence turned out to really be a Viet Cong. He had access to intelligence missions plans and fed the info back to the VC/NVA.
I think any/every muslim in our govt. is an enemy spy.
Posted by: TomR,armed in Texas at February 3, 2011 10:47 AM
---
I agree that it is unbelievable that someone like Obama could be elected.
If we look how it all came about,we get a better understanding.
His handlers, Soros and Company, have controlled the situation from the get go. They knew that the Media was already all over Bush and the Republicans, and they used this as one of the ways to sell this charlatan, to the American voter. Throw in the Unions, which are already, Socialist leaning, and you have a combination that is unbeatable.
Since his Coronation, the same handlers have been very active in putting people, like the four mentioned above, in place so that they can continue the work toward the eventual goal. That goal being the destruction of the Republic, as we know it and replacing it with European Socialism.
Another factor is that works in the Handlers' favor ,and probably the main reason that Obama was selected as their candidate, is the fact that he is a Muslim supporter if not an actual Muslim.

The one thread that we can hang on to here is that we still are able to elect Representatives who love this Country and what it stands for. This is what we did in this past Election, and, so far, it appears that is working to check the rampant march that has been taking place for the past two years.
Posted by: Sean at February 3, 2011 11:41 AM
---
Tom, thank you for sharing about that and what happened with Vietnam. I agree too about the enemies within our country.
Posted by: Wild Thing at February 4, 2011 12:06 AM
---
Sean, thanks for the look at how it happened.
I also agree that we can hold onto is that we do have the power to elect that love our country and what it stands for.
Posted by: Wild Thing at February 4, 2011 12:09 AM
---