« Obama Hates Our Constitution And His Administration Fires Back At The Judge Vinson Decision On Socialized Medicine (Obamacare) | Main | A Voter Asking Where is Obama's Birth Certificate Does Any One Know »
February 01, 2011
Judge: Obama's Socialized Medicine Unconstitutional ~ Thank God

Judge uses Obama's words against him

In ruling against President Obama's health care law, federal Judge Roger Vinson used Mr. Obama's own position from the 2008 campaign against him, arguing that there are other ways to tackle health care short of requiring every American to purchase insurance.
"I note that in 2008, then-Senator Obama supported a health care reform proposal that did not include an individual mandate because he was at that time strongly opposed to the idea, stating that 'if a mandate was the solution, we can try that to solve homelessness by mandating everybody to buy a house,'" Judge Vinson wrote in a footnote toward the end of the 78-page ruling Monday.

Judge Vinson, a federal judge in the northern district of Florida, struck down the entire health care law as unconstitutional on Monday, though he is allowing the Obama administration to continue to implement and enforce it while the government appeals his ruling.
The footnote was attached to the most critical part of Judge Vinson's ruling, in which he said the "principal dispute" in the case was not whether Congress has the power to tackle health care, but whether it has the power to compel the purchase of insurance.

Judge Vinson used Mr. Obama's campaign words from an interview with CNN to show that there are other options that could fall within the Constitution — including then-candidate Obama's plan.

During the presidential campaign, one key difference between Mr. Obama and his chief opponent, then-Sen. Hillary Rodham Clinton, was Mrs. Clinton's plan required all Americans to purchase insurance, and Mr. Obama's did not.
In the heat of the primaries in 2008, New York Times columnist Paul Krugman predicted Mr. Obama's opposition to an individual mandate could come back to haunt him: "If Mr. Obama gets to the White House and tries to achieve universal coverage, he'll find that it can't be done without mandates — but if he tries to institute mandates, the enemies of reform will use his own words against him."
Mr. Obama has since defended the constitutionality of the individual mandate, arguing it's the linchpin of the program to bring in more customers, which is key to expanding the availability and affordability of insurance.

Much of the 78-page ruling was a discussion of how the nation's founding fathers, such as James Madison and Thomas Jefferson, set limits on congressional power. Judge Vinson also hypothesized that, under the Obama administration's legal theory, the government could mandate eating broccoli.

White House officials said that sort of "surpassingly curious reading" called into question Judge Vinson's entire ruling.
"There's something thoroughly odd and unconventional about the analysis," said a White House official who briefed reporters late Monday afternoon, speaking on condition of anonymity.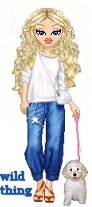 Wild Thing's comment.........
This Judge is awesome. Love that he used nobama's words against him.
HERE HERE, Judge Vincent!! You made the day for all freedom loving, Constitutional savy Conservative Americans!! It impacts us all and now on to the Supreme Court!!
Judge Vincent Born in Cadiz, Kentucky, Vinson attended the United States Naval Academy and graduated in 1962 with a bachelor's degree in engineering. He served at Naval Air Station Pensacola as a Naval aviator from 1962–1968, attaining the rank of lieutenant. After his service, he attended Vanderbilt University and received his J.D. in 1971.
Returning to Pensacola, Florida, Vinson joined the law firm of Beggs & Lane, where he practiced general civil law from 1971–1983. He was nominated to the federal bench by President Ronald Reagan on September 9, 1983 to a seat vacated by Lynn C. Higby, was confirmed by the Senate on October 4, and received his commission a day later.
Posted by Wild Thing at February 1, 2011 02:55 AM
---
Comments
"Odd and unconventional" I bet ya! It is based on a thorough analysis and understanding of the original intent of the Constitution, and not on how the judge believes in his deepest personal feelings how society should be organized! No wonder the WH finds it "odd and unconventional".
This battle has been won, but the war is still going on.
Ed
Posted by: Eddy at February 1, 2011 07:21 AM
---
Congrats to Judge Vinson. My hope now is that O'Quambas house of cards come tumbling down on his skanky ass.
Posted by: Eddie (Enemy of the State) at February 1, 2011 09:06 AM
---
Yeah!! obama's campaign points come back to haunt him. I'm glad this good judge caught this contradiction. I also believe his ruling that obamacare is unconstitutional. Maybe this whole healthcare BS will follow global warning into fading history. Thank you very much Judge Vincent.
Posted by: TomR,armed in Texas at February 1, 2011 09:55 AM
---
Doesn't this decision still have to pass before the left leaning SCOTUS?
John G. Roberts
Sonia Sotomayor
Stephen G. Breyer
Samuel A. Alito
Elena Kagan.
Clarence Thomas
Antonin Scalia
Anthony Kennedy
Ruth Bader Ginsburg
My understanding is it is only one of two federal judges decisions declaring it unconstitutional.Looks to me like it will head to the supremes for the final decision. If so we are still not out of the woods with these treasonous bastards.
Posted by: Jack at February 1, 2011 09:56 AM
---
Im inclined to believe that, Alito, Saclia, Roberts,Thomas and Kennedy will up hold this judges ruling. First these are the 5 that overturned the gun ban in Washington DC, Second, Kennedy said, he would stay on until obama is gone. That give me great hope that this law is doomed.
Posted by: Mark at February 1, 2011 11:57 AM
---
I heard something to the effect that Kagan will have to recuse herself on this one as she has already made a ruling in a lower court. Judge Vinson put together a remarkably strong opinion on this case. A great victory for those of us who love freedom.
Posted by: Jim at February 1, 2011 03:08 PM
---
Eddy, good one yes that is exactly right.
"This battle has been won, but the war is still going on."
Posted by: Wild Thing at February 1, 2011 04:49 PM
---
Eddie, I would love that sooo much!!!
Posted by: Wild Thing at February 1, 2011 04:50 PM
---
Tom, yes I love how the Judge used it right back at obama.
Posted by: Wild Thing at February 1, 2011 04:53 PM
---
Jack, yes your right, there is the fact that next it goes to the Supreme Court. We need to keep working to push our people to get this done and not weaken on anything.
I am just thrilled in the meantime that we have had two Judges so far say it is against the Constitution. That is so huge and I bet it will be in the minds of the higher court too, maybe give them a boost to do the right thing. I pray so.
Posted by: Wild Thing at February 1, 2011 04:57 PM
---
Mark, I feel like that too. Thanks for sharing that about Kennedy too, that is good news.
I will keep hoping and praying.
Posted by: Wild Thing at February 1, 2011 05:02 PM
---
Jim, AMEN and I did not know that about Kagan, that is good news.
Posted by: Wild Thing at February 1, 2011 05:04 PM
---
For the first time in a year I feel encouraged.
Posted by: jan at February 1, 2011 06:12 PM
---