« The Humor of President Ronald Reagan | Main | Obama Trades British Nuclear Secrets to Get Russians to Sign START Treaty »
February 05, 2011
House Prepares Investigation of the 733 Obamacare Waivers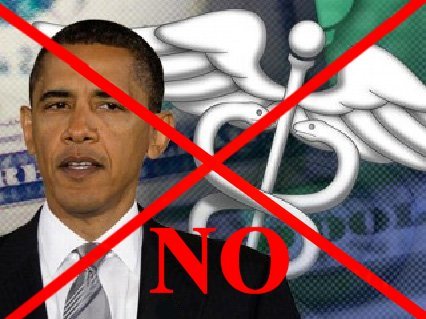 House Prepares Investigation of Obamacare Waivers
The Republican congressman leading the investigation into the Obama administration's decision to grant more than 700 waivers to the new health care law is questioning whether the law could be effective if so many waivers are needed.
Rep. Cliff Stearns (R-Fla.) also noted the high percentage of Obama-supporting labor unions that received waivers – which exempt them from a provision in the new health care law that bans annual limits on what insurance plans will pay for medical coverage.
"The American people repeatedly have been told that the new health care law is an effective and responsible plan for overhauling the nation's health care system," Rep. Stearns told CNSNews.com in a statement. "Yet, if the law is so good, why are so many waivers to the law being granted?"

Stearns is chairman of the subcommittee on Oversight and Investigations for the House Energy and Commerce Committee, which is investigating the waivers granted to various companies, unions, non-profit organizations and states and municipalities.
In a letter to the Department of Health and Human Services (HHS), Stearns and Energy and Commerce Committee Chairman Fred Upton (R-Mich.) are seeking to find out how many entities applied for waivers, how many were granted waivers, and how many were denied waivers. They also want to know what the criteria are for granting or denying waivers.

The number of waivers grew from zero in September to 222 by the end of 2010 and 733 at the end of January.
"From December 2010 to January 2011 the number of waivers grew from 222 to over 700," Stearns said in a statement to CNSNews.com. "And yes, a lot of these waivers are going to the unions. The Oversight and Investigations Subcommittee of the Energy and Commerce Committee is investigating these waivers and we have requested from the Department of Health and Human Services the documents detailing the internal deliberations on what entities are seeking waivers and what entities have been granted or denied waivers. As a matter of fairness, I must question the value of a law that requires so many waivers."

CNSNews.com has reported that the United Federation of Teachers, representing New York City School Teachers, is the largest recipient of waivers so far. The UFT is a member of the American Federation of Teachers, a major contributor to the Democratic Party.
In addition, several locals of the Service Employee International Union (SEIU) and the United Food and Commercial Workers union, both major contributors to Democratic candidates, received waivers.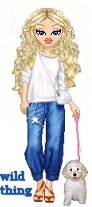 Wild Thing's comment.......
Awesome! Good news!

List of the 733 Waivers...Look at all the Unions who received a waiver.
Posted by Wild Thing at February 5, 2011 05:48 AM
---
Comments
This jerk and his henchmen are finally being held accountable...
Posted by: jan at February 5, 2011 11:07 AM
---
This list doesn't include any and all muslims. obama made sure they are exempt for "religious purposes".
Posted by: TomR, armed in Texas at February 5, 2011 12:16 PM
---
Jan, yess yipee. I wish the media would speak loudly about this. Too many people don't get all the information, like the CNN and MSNBC watchers.
Posted by: Wild Thing at February 6, 2011 03:27 AM
---
Tom, good point, your right.
Posted by: Wild Thing at February 6, 2011 03:28 AM
---