« Good For The Queen!!! ~ No Invite for the Obamas, the Queen Personally Asks 40 Other Heads of State to Attend Prince William's Wedding to Kate | Main | Chicago Has A New Crime Boss ~ Rahm Emanuel Wins ( buys) Chicago Mayoral Vote »
February 22, 2011
CAIR Confronts Congressman Lt Col Allen West At Townhall Meeting Hosted By West
At a townhall meeting hosted by Congressman Allen West on Monday evening in Pompano Beach, the Q&A segment of the meeting featured a Koran wielding Nezar Hamze, Executive Director of the Council for American Islamic Relations (CAIR). Hamze confronted Congressman West and asked him to point out where in the Koran does it give marching orders to Muslims "to carry out attacks against Americans and innocent people". West quickly pointed out that the Koran was written long before America even existed and that it does indeed tell believers to kill infidels, and then proceeded to chronicle a lengthy list of historical Muslim acts of aggression. Congressman West closed his retort by referencing the Fort Hood shootings and 9-11 attacks, saying that his first hand experiences on the battlefield has given him insight into the tactics that Islamists use.
The diolague continues and an exasperated West finally retorts, "Dont come up hear and try to blow sunshine up my butt!!"
West took offense to Hamze's amateurish criticism of his stance on radical Islam and concluded by telling Mr. Hamze to "put the microphone down and go home."
.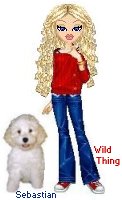 Wild Thing's comment.......
Go West!!! This is EXACTLY the kind of straight talking that is needed. Thank You Col West, for standing up for America

Lt Col West.. You make me proud to be an American!!
Posted by Wild Thing at February 22, 2011 03:55 AM
---
Comments
World Class, what a response. I wonder if he's got a pair of Ivory handled .45's. West for President.
Posted by: Mark at February 22, 2011 07:14 AM
---
How can you not love Allen West? He lays the smackdown on this dude with historical facts.
Posted by: BobF at February 22, 2011 09:33 AM
---
Col. West = 1; CAIR = 0 Good show!
Posted by: petesuj at February 22, 2011 09:58 AM
---
I'll be sending money to West's campaign even though he does not represent me locally. My RINO (John Campbell-R)has not bothered to respond to any call or e-mail I've sent so he can screw himself next time around. I'm for Allen West protecting America where others cannot or better yet...............will not.
Posted by: Eddie (Enemy of the State) at February 22, 2011 10:21 AM
---
Happily, Col. West is not contaminated with the PC plague. He took that CAIR creep head on and knows his fact. I hope that Col. West inspires some other Repubs to go on the attack rather than play political games.
Posted by: TomR at February 22, 2011 10:55 AM
---
Now THAT was a thing of beauty.
West/Cain 2012!
Posted by: CharlieSays at February 22, 2011 11:47 AM
---
"Walker-West" now here's a nice ticket...
Posted by: Eddy at February 22, 2011 01:32 PM
---
You all are awesome, I love everything you said. I feel the same way, he has been so strong on things we all feel the same way about. It is such a fantastic change to see someeone do this.
Posted by: Wild Thing at February 23, 2011 12:25 AM
---