« Obama Catches Hillary's Foot In Mouth Disease by Dr. Alan Bates, MD. | Main | Sarah Palin's Visit To Reagan Country »
February 07, 2011
Actor and Strong Supporter of Our Troops, Gary Sinise Speaks At Reagan 100th Birthday Celebration
A classy speech from a classy guy. Gary Sinse represents Hollywood at the Ronald Reagan Presidential Library's celebration of President Reagan's 100th birthday.
.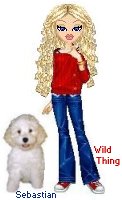 Wild Thing's comment......
Gary is a wonderful man and each time I met him he was very kind and truly cares about our troops.He used to come into my shop in Malibu often and Nick met him while working on a film he was doing stuntwork on. I am glad he was asked to give a speech for the very special day honoring President Reagan and representing a part of Reagan's life.

Gary also did this video below a few years ago. This is a fantastic video and you get to see a lot of what they have at the Reagan Library. Well worth watching.
A Video Tour of the Reagan Library with Host Gary Sinise
Posted by Wild Thing at February 7, 2011 03:50 AM
---