« DNC Announces New Executive Director Associated with ACORN | Main | Sheriff Dupnik's Office Gagged After 'Controversy' with Prosecutors »
January 21, 2011
Sharia Law Gains Foothold in US—Federal Judge Upholds Government Funding of Islam
Attorneys for a Marine Corps veteran of the Iraq War say they have filed a petition to the 6th U.S. Circuit Court of Appeals after a federal district judge ruled it is OK for the U.S. government to fund commercial enterprises that promote the indoctrination of Islamic law, or Shariah, in the United States.
.
Sharia Law Gains Foothold in US—Federal Judge Upholds Government Funding of Islam

Last week, Judge Lawrence P. Zatkoff, a federal district court judge in Michigan, dismissed a constitutional challenge to the U.S. Government's bailout of AIG, which used over a hundred million dollars in federal tax money to support Islamic religious indoctrination through the funding and promotion of Sharia-compliant financing (SCF). SCF is financing that follows the dictates of Islamic law.
The challenge was brought by the Thomas More Law Center (TMLC), a national public interest law firm based in Ann Arbor, Michigan, and co-counsel David Yerushalmi, on behalf of Kevin Murray, a Marine Corps veteran of the Iraqi War.

TMLC filed a notice of appeal immediately after the ruling and will be seeking review of the decision in the U.S. Court of Appeals for the Sixth Circuit.
Richard Thompson, President and Chief Counsel of TMLC, commented: "Judge Zatkoff's ruling allows for oil–rich Muslim countries to plant the flag of Islam on American soil. His ruling ignored the uncontested opinions of several Sharia experts and AIG's own website, which trumpeted Sharia-compliant financing as promoting the law of the Prophet Mohammed and as an 'ethical product,' and a 'new way of life.' His ruling ignored AIG's use of a foreign Islamic advisory board to control investing in accordance with Islamic law."
Continued Thompson: "This astonishing decision allows the federal government as well as AIG and other Wall Street bankers to explicitly promote Sharia law ─ the 1200 year old body of Islamic canon law based on the Koran, which demands the destruction of Western Civilization and the United States. This is the same law championed by Osama bin Laden and the Taliban; it is the same law that prompted the 9/11 Islamic terrorist attacks; and it is the same law that is responsible for the murder of thousands of Christians throughout the world. The Law Center will do everything it can to stop Sharia law from rearing its ugly head in America."

The federal lawsuit was filed in 2008 against Secretary of the Treasury Timothy Geithner and the Board of Governors of the Federal Reserve System.
It challenges that portion of the "Emergency Economic Stabilization Act of 2008" (EESA) that appropriated $70 billion in taxpayer money to fund and financially support the federal government's majority ownership interest in AIG, which is considered the market leader in SCF. According to the lawsuit,.....
"The use of these taxpayer funds to approve, promote, endorse, support, and fund these Sharia-based Islamic religious activities violates the Establishment Clause of the First Amendment to the United States Constitution."

Robert Muise, Senior Trial Counsel for TMLC, commented: "Based on the incredible amount of evidence presented, much of which DOJ could not refute , and in light of the strength of the court's prior ruling, we expected the court to ultimately rule in our favor and hold that the federal government violated the U.S. Constitution by using federal tax money to fund Islamic religious activities. As soon as we read the court's adverse opinion, we filed an immediate appeal."

Muise concluded, "Apparently, the court does not believe that the federal government violates the U.S. Constitution when it provides $153 million in taxpayer money to support Islamic religious activities. This is certainly more than the 'one pence' James Madison warned about when he helped craft the First Amendment, and I am sure this decision is news for all of the Christian and Jewish organizations and businesses that are prevented from receiving a dime of federal tax money to support their religious activities."
The appeal is expected to take at least a year to complete.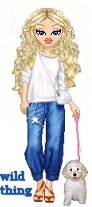 Wild Thing's comment........
This is a threat to our sovereignty, to our country in every way.

These people think that they are above the law and as such think that they can do anything they want and that no one will stop them.
The wars our Heroes have served and fought in, and where many gave their lives, was to fight this kind of thing from happening.
Posted by Wild Thing at January 21, 2011 05:47 AM
---
Comments
The Federal Judge was in Michigan. Michigan has one of the largest Muslim populations outside of the Middle East.
Posted by: BobF at January 21, 2011 08:02 AM
---
Federal judges are some of the gravest threats to America. obama is a muslim and is doing all he can to quietly support islam. Now a Federal judge aids that process. Sharia law has no place in America. Keep buying ammo folks. The muslims are gaining a foothold here.
Posted by: TomR,armed in Texas at January 21, 2011 08:31 AM
---
Just one more step towards the end of our country as we knew it by the muslim pedophiles and their Obama muslim commie associate.
Posted by: Eddie (Enemy of the State) at January 21, 2011 10:17 AM
---
I would actually respect the ACLU or the various militant atheist groups if they filed suit here. But they don't, do they?
Posted by: Curmudgeon at January 21, 2011 10:58 AM
---
Did I hear the words "FREE FIRE ZONE!!"
Posted by: gator at January 21, 2011 03:26 PM
---
First Amendment, baby! Take this to the Supreme Court!
Posted by: Anonymous at January 21, 2011 03:38 PM
---
Can't say "God" in school 'cause that's public money involved, but there public money can support Sharia-comliant finance. Yeah, right. First Amendment says no way!
Posted by: Anonymous at January 21, 2011 03:39 PM
---
I wonder if the westboro Baptist church can get loan, to buy new members. This is such Bullshit.
Posted by: Mark at January 21, 2011 04:16 PM
---
GREAT input thank you so much!!!!!
Posted by: Wild Thing at January 22, 2011 12:02 AM
---