« Pvt Barney Hajiro, Oldest Living Medal of Honor Recipient Dies in Hawaii | Main | Democrats and Their Power Play With Seating For Dictator Obama's State Of Union Address »
January 24, 2011
Senator Marco Rubio ( R. FL) on the State of the Union Address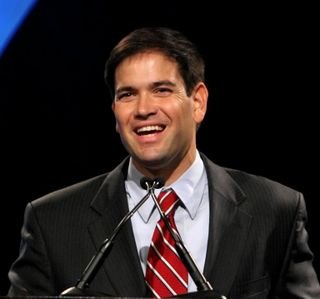 The link below is the video, I like the way you can tell he is really listening to the questions then he answers each one and none of that beating around the bush we hear from the left.
Sorry you have to click on the link, I hate it when they make it so a person cannot post it. How selfish is that, why bother making one if you don't want to share it. weird. ~ Wild Thing
>br>
http://www.youtube.com/watch?v=x2uKazxsnnM&feature=player_embedded
During an interview with The Shark Tank ,freshman Florida senator Marco Rubio discusses his views on the repeal of Obamacare., the Constitution, and several other topics.
.

No sooner were the votes counted in the House that new US Senator Marco Rubio fired off this press release:
January 19th
SENATOR MARCO RUBIO CALLS FOR SENATE VOTE ON REPEALING OBAMACARE
Applauds House Vote To Repeal
Washington, D.C. – U.S. Senator Marco Rubio today issued the following statement applauding the House vote to repeal ObamaCare and calling on Senate Democrat leadership to hold a similar up-or-down vote:
"In voting to repeal ObamaCare, our colleagues in the House have taken an important step. We need to repeal the federal health care law and replace it with common sense reforms that will lower health care costs and get more Americans insured. ObamaCare creates uncertainty for job creators, threatens Medicare as Floridians know it and lays the foundation for government-run health care. Instead, we need to replace it with reforms that promote competition, empower patients with more high-quality health-care options, combat fraud and integrate the latest technologies to make the system more efficient and the patient better informed. I look forward to working with my colleagues in the Senate to repeal and replace ObamaCare, and hope the Democrat leadership will heed the American people's call by allowing an up-or-down vote."

.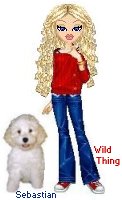 Wild Thing's comment........
I understandn his point about the important thing is how he votes. But oh Marco it would be so much better if all the Republicans said NO way to the dems about this seating thing.
Other then that I LOVE everything else he said!!!!!
Posted by Wild Thing at January 24, 2011 06:47 AM
---
Comments
Sen. Rubio is certainly articulate. I also like the way he answers questions directly. You know how he stands without the haze of a politician throwing out a lot of words that are a non answer.
Posted by: TomR,armed in Texas at January 24, 2011 02:00 PM
---
Marco Rubio will be sworn in as Vice President of the United States on 20 January 2013.
Posted by: Carlos at January 24, 2011 06:50 PM
---
Tom, I love that too, his direst answers.
Carlos, that would be something. He has a lot going for him and good character too.
Posted by: Wild Thing at January 25, 2011 12:45 AM
---