« Rep Paul Ryan and Rep. Michelle Bachman Respond To Obama's 2011 SOTU Address | Main | Chris Matthews' Insider News: Obama Will Have "Special Night On Guns..." »
January 26, 2011
Senate Republican Leader Mitch McConnell Moves to Bring Health Care Repeal to Senate ~ Do it Mitch, do it!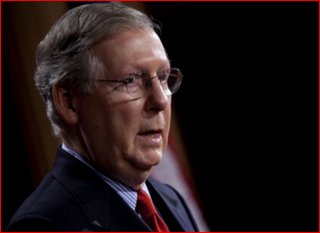 Senate Republican Leader Mitch McConnell on Tuesday night, just hours before the president's State of the Union address, began the legislative process of forcing the House-passed health care repeal bill to the Senate floor for a vote.
Using a particular Senate rule typically reserved for the leaders, McConnell bypassed committee action and put the bill directly before the members, even without the support of the Majority Leader who, for the most part, controls the legislative calendar. It is a procedure that takes a couple of days to ripen before any vote can occur, though even then it could be a fight.
McConnell's Democratic counterpart, Harry Reid of Nevada, has vowed that no such repeal vote will occur, but the Kentucky Republican has stuck to his guns, telling Fox News' Chris Wallace on Sunday:
"The Democratic leadership in the Senate doesn't want a vote on this bill, but I assure you we will."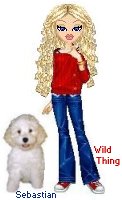 Wild Thing's comment.......

Imagine if this does come up for a vote in the Senate. Then the Dem senators having to stand up and vote for spitting in the face of 75% of Americans who want this thing gone.
The Rats are getting backed into a corner on this.
Posted by Wild Thing at January 26, 2011 05:47 AM
---
Comments
Well when this happens, let's all hope that we have a legitimate debate on the subject.
There are a number of Senators, who are from States that are not solidly Blue States who will need to know that their chances of re-election are hanging on which way they decide to vote.
I believe that Harry will have a tough time getting 60 votes.
Posted by: Sean at January 26, 2011 10:33 AM
---
Posted by: Wild Thing at January 26, 2011 04:20 PM
---