« Monument of George Washington Concealed at Annual MLK Day Rally | Main | MSNBC Fires Olbermann ~ Announced Departure and Finale Show Last Night~Good Riddance »
January 22, 2011
Sen. John Barrasso (R-WY) Delivers Weekly GOP Address On Repealing Obamacare 1/22/11
Sen. John Barrasso, a doctor from Wyoming, discusses the Republican promise to repeal and replace President Obama's misguided, unpopular health care law.
BARRASSO:
"As a doctor, I have taken care of families for over a quarter of a century. I know that this law is bad for patients, it's bad for providers, the nurses and the doctors who care for those patients and it's bad for taxpayers.... Your health care decisions should be decided in your doctor's office, not a Washington office. Nothing should come between you and your doctor.... Republicans will fight to repeal this job-destroying law and replace it with patient centered reforms."
He points out, "Earlier this week, the newly elected House of Representatives immediately kept its promise to you, the American people. It did so by voting to repeal the President's health care spending law."
"Now it's the Senate's turn, The President's party has wasted millions of your taxpayer dollars trying to persuade you to support this law. Well, in spite of the mailings and the misleading television ads, they have failed. A recent poll showed that a majority of Americans still want this law repealed"
.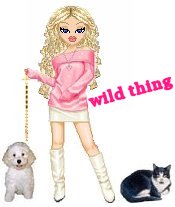 Wild Thing's comment........
Keep the pressure on, the left is a hard wall to break through. I believe it can happen, but they can't give an inch to the left. No way.
Posted by Wild Thing at January 22, 2011 06:40 AM
---
Comments
I certainly hope that entire obamacare plan is repealed.
Posted by: TomR,armed in Texas at January 22, 2011 12:07 PM
---
Maybe while they are appealing this stupid law, they can impeach obama while they are at it.
Posted by: Mark at January 22, 2011 06:49 PM
---
Tom, I hope so too. The whole thing needs to be thrown out.

Mark, OH yessss I want that so much.
Posted by: Wild Thing at January 23, 2011 03:55 AM
---