« Nine Texas Democrats Switch to GOP | Main | Senate Republican Leader Mitch McConnell Moves to Bring Health Care Repeal to Senate ~ Do it Mitch, do it! »
January 26, 2011
Rep Paul Ryan and Rep. Michelle Bachman Respond To Obama's 2011 SOTU Address

Rep Paul Ryan (R-WI) Delivers the Republican Address to the Nation

.
Rep. Michelle Bachman Delivers Tea Party Response To Obama's 2011 SOTU Address
The only mistake that was made, they had her looking into Tea Party Express camera instead of the and not into the network pool camera. The camera thing can be fixed next time. What she said was great!!
Greta ran Michelle Bachmann's Tea Party Express speech on her show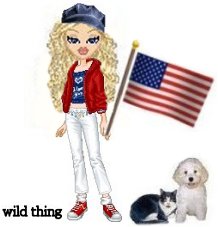 Wild Thing's comment......
Bachmann speech was excellent, to the point, to the subject matter, to the issues at hand.
Ditto for Paul Ryan, he gets an outstanding grade!!!

Obama failed as usual, miserably!!!
Obama showed no energy, no emotion, no real direction, no specific agenda, just the usual left-wing failed political mantra and dogma one would expect from the failed one. Obama is going to take more Democrats down with him in 2012 .
Posted by Wild Thing at January 26, 2011 05:45 AM
---
Comments
Democrats sure made fools of the Republicans at the SOTU speech. With them all intermingled together, I noticed that when Democrats stood to applauded Obama, the TV cameras panned a whole room shot from behind. Since it was a wide angle shot and from a distance with the light darkened, it made it look like everyone was standing and applauding. Thanks to the stupidity of the Republicans the Democrats have taken the high ground. They even snookered Republicans into wearing those black and white kumbaya ribbons.
Posted by: BobF at January 26, 2011 07:54 AM
---
Bob, the sure did make fools of the republicans. So glad you pointed that out Bob about the camera showing the room from the back. Good point.
Posted by: Wild Thing at January 26, 2011 04:23 PM
---