« 2 Senators Agree To Sit Together For Obama's State of the Union Address ~ BAD IDEA! | Main | Marine Corps Quotes »
January 18, 2011
Rep. Mike Pence to Reintroduce Broadcaster Freedom Act
Former House Republican Conference Chairman Mike Pence (Ind.) said today that he would soon reintroduce the Broadcaster Freedom Act, and that Congress should reject the idea of regulating political speech in the wake of the Arizona shooting over the weekend. Pence, who spoke on C-SPAN this morning, said his bill would prevent the Federal Communications Commission (FCC) from regulating content on the airwaves.
In the last Congress, Pence introduced the Broadcaster Freedom Act of 2009, which would have prevented the FCC from requiring broadcasters to present opposing points of view, a concept known as the Fairness Doctrine.
Pence said he does not want free political discourse to be "another casualty" of the Arizona shootings.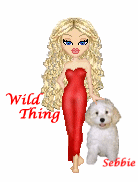 Wild Thing's comment.......
Good for Pence!!!! I am glad he is doing this.

I hope it takes, because Obama's FCC has already defined Congress and the Judicial branch by laying out regulations for the internet.
Posted by Wild Thing at January 18, 2011 04:40 AM
---
Comments
Posted by: Carlos at January 18, 2011 09:26 AM
---
Freedom of speech. The First Amendment. obama's Marxist appointees want to completely destroy the Bill of Rights. Go congressman Pence. Put a halt to their communist plans.
Posted by: TomR,armed in Texas at January 18, 2011 10:05 AM
---
We need to take a hard look at Pence as a candidate cause he's looking pretty good at this point.
Posted by: Eddie (Enemy of the State) at January 18, 2011 04:42 PM
---
I love Indiana and midwest American values. Hold on tight!!! Don't give up the ship!!
Posted by: jan at January 18, 2011 06:24 PM
---
We have a lot of talent out there. And are going to have to bypass the RNC if necessary to getthe right man/Woman for the job.
I am already quite biased toward Sarah Palin, and she has been through the Media Anal exam more than once, she is looking really good to me.
Posted by: Mark at January 18, 2011 09:45 PM
---