« First Lady Asks Businesses to Allow Employees to Spend Part of Work Week Mentoring Youth ~ Will she and Barack EVER just shut up? | Main | Obama to Push Gun Control Which Will Make Him A One Term President »
January 28, 2011
Rep. Mike Pence Closes Door On White House Run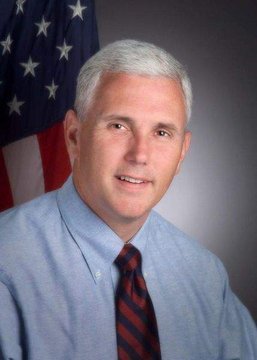 Rep. Mike Pence closes door on White House run

GOP Rep. Mike Pence Confirms He Will NOT Run for President in 2012
U.S. Rep. Mike Pence shut the door today on a run for the presidency, but left wide open the likelihood that he'll seek a different office: Governor of Indiana.
"In the choice between seeking national office and serving Indiana in some capacity, we choose Indiana," Pence, R-Columbus, said of himself and wife Karen in a letter being sent to supporters. "We will not seek the Republican nomination for president in 2012."
He said he would make a decision "later this year" about what his next political step is, but by not running for president it is considered a virtual certainty that he will run for the GOP nomination for governor.

While he could, instead, run for a seventh term in Congress, that's not considered likely given that Pence gave up the job that would have made him the fourth-highest ranking Republican in the House after the November elections, in order to focus on other political opportunities.

And he telegraphed his interest in the governorship by focusing on Indiana in his letter, saying his "calling is closer to home."

He will now "be traveling across the state to listen and learn about how Hoosiers think we might best contribute in the years ahead."

That begins Friday. Pence, who flew today to Indiana from Washington, is holding a town hall meeting in Pendleton at 10 a.m. and speaking to Muncie Central High School students at 1:20 p.m.

Pence, 51, is widely considered to be a cinch to win the GOP nomination to succeed Gov. Mitch Daniels, who is barred by law from seeking a third consecutive term and who has left the door open for a run for the presidency himself. Lt. Gov. Becky Skillman recently said she would not run for governor due to health concerns, and so far no other Republican star has stepped forward to enter the race.
In his letter, Pence said that throughout his life, "I have learned to follow my heart, and my heart is in Indiana."
He praised the state's people, its "highways and byways, the small towns and courthouse squares, the big cities and cornfields."
"After years of falling behind, Indiana is on the verge of an era of growth and opportunity like no other time in my life," he wrote. "Those of us who serve Indiana in Congress and in the Statehouse have a unique opportunity to advance the interests of Hoosiers... Indiana can lead the nation back to fiscal responsibility, reform and strong families. As we achieve an even better Indiana for our children and grandchildren, we will continue to be a model for a better and stronger America."
Pence was being courted by both fiscal and social conservatives to enter the race for the White House against Democrat President Barack Obama.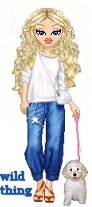 Wild Thing's comment.......
I have liked Mike Pence for a long time. This is very disappointing,but I can understand what he is saying.
Whatever he does he will be awesome and maybe if he runs for GOV and wins then maybe he will run for president..... I hope so.
Posted by Wild Thing at January 28, 2011 06:50 AM
---
Comments
It is just as important to have good solid conservatives at the state level as at the national level. If obama stays on his course there may be a big showdown around the Tenth Amendment. Then we will need all the states' support we can muster. Pence would be a good reliable local ally in that potential battle.
It also means less dividing of conservative forces in the Repub presidential primary in 2012 because I think there will be several good strong conservatives running. I dread thinking of 2 or 3 really good conservatives dividing conservative votes and ending up with a Rino candidate like Gingrich, Huckabee or Romney.
Posted by: TomR,armed in Texas at January 28, 2011 10:20 AM
---
Good for Mike Pence and good for Indiana.
Posted by: Carlos at January 28, 2011 12:47 PM
---
Tom, yes your right, I know here in FL, I am thrilled that Charlie Crist lost and the dem candidate did not win. Rick Scott so far seems to be doing a good job.
Posted by: Wild Thing at January 28, 2011 02:41 PM
---
I was hoping he would throw his hat into the ring for President. He will make an excellent governor though.
Posted by: Jim at January 28, 2011 03:47 PM
---