« The TOTAL Hypocrisy Of The Left As They Have NO Shame For Their LIES and Attacks On Anyone On The Right!!! | Main | Maj. Richard "Dick" Winters WW11 'Band of Brothers" War Hero Dies At 92 »
January 11, 2011
R. Lee Ermey Apologizes For Obama 'socialism' Comment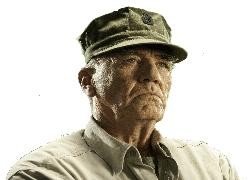 R. Lee Ermey apologizes for Obama 'socialism' comment

The Blaze reports Tuesday that retired Marine drill instructor R. Lee Ermey issued an apology for remarks he made last week regarding President Obama destroying America and implementing socialism.
Speaking to a crowd about the Toys for Tots program, Ermey said it was struggling because "the economy really sucks."
After blaming the Obama administration he said, "they're not gonna quit doing it until they bring this country to its knees..."
In a message on his website, Ermey writes:

"I recently appeared at a fundraising event designed to collect toys and raise awareness for underprivileged children. While that event succeeded in raising thousands of dollars and hundreds of toys for this cause, I regret that I delivered a monologue that was inappropriately critical of the President. I was trying to be entertaining and simply went too far in this instance. I am mindful that my success as an entertainer relates in part to my experience in the Marine Corps, my devotion to its members, and the deep respect I have for members of all our Armed Forces. My comments should not be seen as reflecting on them or their views. I was just very disappointed in the amount of success that we were having raising toys and money for the underprivileged children this season. The poor economy has greatly hampered our efforts. My comments were misguided, and emotionally based, and for that I am truly sorry."
Semper Fi

According to a post at Mediaite, GEICO - the insurance company Ermey represents in one if its' commercials - recently fired voice actor Lance Baxter for making political comments on his own time, and wondered if Ermey would suffer the same fate.
John Moore, the man who originally uploaded the video, believes that following Ermey's apology, GEICO should not only keep Ermey, but also rehire Baxter.
Jonathon M. Seidl writes:
But some may just wonder if this is Ermey crossing into "mamby pamby land".
Let's hope not.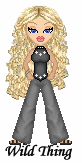 Wild Thing's comment........
He spoke the truth, I wish he didn't apologize. I do wonder if GEICO had contacted him and others where it might have put pressure on him.
Someone posted at Facebook that Keith Olbermann called on his viewers to boycott Geico over Gunny.
It may have been the "wrong venue", but kind of like taking the wrong hill, at least that's ground that we won't have to take again. The viral video did it's job. It exposed a socialist and opened some additional discussion about how dire our circumstances are.

....Thank you Mark for sending this to me.

Mark
3rd Mar.Div. 1st Battalion 9th Marine Regiment
1/9 Marines aka The Walking Dead
VN 66-67


Posted by Wild Thing at January 11, 2011 06:49 AM
---
Comments
I wish Ermey had just taken the hit and refused to apologize. Like you said WT, his message got across. Now though, the apology really detracts from his image. I guess when there is potential money on the line Ermey made his bank account his primary objective.
Posted by: TomR,armed in Texas at January 11, 2011 10:32 AM
---
Grandmom used to say "The truth hurts!" and "If the shoe fits, wear it!" Ermey should have held his ground of truthfulness - the HIGH ground!
Posted by: darthcrUSAderworldtour07 at January 11, 2011 11:59 AM
---
Me too am disappointed. No excuses for him. But this runs parallel to something he said a while back just after obama was elected, and i was disappointed then too.
Posted by: Mark at January 11, 2011 01:00 PM
---
Tom, me too,I agree with you. I have no idea what his financial situation is and that would be the only thing that imo would have him worried, but other then that he took a stand then caved and how sad to do that.
Posted by: Wild Thing at January 12, 2011 03:30 AM
---
Darth, your Grandma was right.
Posted by: Wild Thing at January 12, 2011 03:31 AM
---
Mark, that would be two times then he has messed up. That is disappointing because this is so important and he has a lot of people that have been fans and would listen to him.
Posted by: Wild Thing at January 12, 2011 03:33 AM
---