« Rep. Mike Pence Closes Door On White House Run | Main | Time Magazine Has Photoshop of President Ronald Reagan and POS B.HUSSEIN Obama Together On Cover »
January 28, 2011
Obama to Push Gun Control Which Will Make Him A One Term President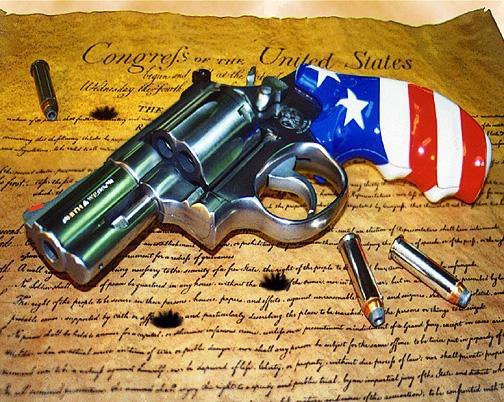 White House to Push Gun Control

Obama intentionally did not mention gun control in his State of the Union, but aides say that in the next two weeks the administration will unveil a campaign to get Congress to toughen existing laws.

At the beginning of his State of the Union address, President Obama tipped his hat to Rep. Gabrielle Giffords, who's now recuperating in a Houston medical facility. But throughout the hourlong speech, he never addressed the issue at the core of the Giffords tragedy—gun control—and what lawmakers would, or should, do to reform American firearm-access laws.
That was intentional, according to the White House. An administration official says Obama didn't mention guns in his speech because of the omnipresent controversy surrounding the Second Amendment and gun control. Tuesday's speech was designed to be more about the economy and how, as Obama repeated nine times, the U.S. could "win the future."

But in the next two weeks, the White House will unveil a new gun-control effort in which it will urge Congress to strengthen current laws, which now allow some mentally unstable people, such as alleged Arizona shooter Jared Loughner, to obtain certain assault weapons, in some cases without even a background check.

Tuesday night after the speech, Obama adviser David Plouffe said to NBC News that the president would not let the moment after the Arizona shootings pass without pushing for some change in the law, to prevent another similar incident. "It's a very important issue, and one I know there's going to be debate about on the Hill."

The White House said that to avoid being accused of capitalizing on the Arizona shootings for political gain, Obama will address the gun issue in a separate speech, likely early next month. He's also expected to use Arizona as a starting point, but make the case that America's gun laws have been too loose for much longer than just the past few weeks.

As the White House prepares its strategy, several gun-policy groups are saying they were burned by the lack of any mention of guns in the president's highest-profile speech of the year. "President Obama tonight failed to challenge old assumptions on the need for, and political possibilities of, reducing the gun violence—which he suggested should be done two weeks ago in Tucson," said Paul Helmke, president of the Brady Campaign to Prevent Gun Violence, the nation's largest gun-safety group. No group said it had been consulted by the White House regarding legislative suggestions.
Meanwhile, the National Rifle Association has stayed largely silent following the Arizona shootings. Asked about a specialized White House effort on guns, a spokesman for the powerful gun lobby declined to comment.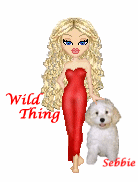 Wild Thing's comment.......
Facts mean nothing to these monsters. The agenda is control of thee and me. Nothing will be allowed to get in the way. We are only an executive order or two from a situation that will rapidly spiral out of control.
Tom mentioned this yesterday that Obama was not going to give up on this. And then I saw this how he thinks he will go about it.
Posted by Wild Thing at January 28, 2011 06:55 AM
---
Comments
They just couldn't let this incident go by without trying to use it to control some part of our lives!
Posted by: MrHappy at January 28, 2011 08:33 AM
---
The Left knows that guns are a hot issue that does not favor them. Attempted gun control in the past has caused big defeat for the Dems at the ballot box. obama would love Chicago style gun control for all of America. I believe he will go at it as clandestinely as possible, unless he is in a situation in which he knows a second term is out of the question. Then he would go all out.
What is funny is that as soon as obama mentions gun control I bet gun and ammo sales go through the roof again.
Posted by: TomR,armed in Texas at January 28, 2011 10:08 AM
---
MrHappy, I agree, they say they are not using but that is an outright total lie on their part.
Posted by: Wild Thing at January 28, 2011 02:37 PM
---
Tom, I bet your right, that is how he would go about this.
Posted by: Wild Thing at January 28, 2011 02:39 PM
---
Not a day goes by without some idiot proving Ron White's line "You Just Can't Fix Stupid" 100% right
look at Mexico and tell me all those guns the Cartels are using came from legal US Gun owners, Stolen
of course.. Someone had a brain fart..Why should they pay 3-400 for a Semi-Auto assault Weapon when
they can buy a full Auto Chinese AK 47 for 100.00(new model) Stop the Drugs and you will control Gun
crime. It's embarrassing as hell to know we consume more illegal drugs than all the other western countries combined..That 90+% of the Afghan Opium crop will end up on the streets of America. WE need to get back to Crime and Punishment. Save the rehabilitation for petty criminals and as for the hardcore, swift sure punishment… 6 feet Under….

Posted by: gator at January 28, 2011 03:56 PM
---
Wild Thing, cars don't kill people, rather, drunk drivers do. Same goes for our firearms for guns don't kill people, rather, people that PULL the triggers do!
Posted by: darthcrUSAderworldtour07 at January 29, 2011 06:41 PM
---

mr. happy's right, first it was the tea party's fault,then it was sarah palin's fault, now they want to blame it on gun's. using this as a pretex to take away our 2nd amendment rights
Posted by: latitude38 at January 30, 2011 12:34 AM
---