« Arizona Newspaper To Sheriff Dupnik: "Get a grip! we have to say at last . . . enough. Enough attacks, sheriff. Enough vitriol " | Main | Westboro Baptist "Church " From Hell Going Even Lower »
January 12, 2011
Obama Known For His Threats Toward The American People Calls His "Mini Me" Sheriff Dupnik To Thank Him
Obama called the dishonorable Pima County Sheriff Clarence Dupnik today to thank him. This was after this POS Sheriff attacked in hate speech Sarah Palin, Rush Limbaugh, tea partyers and conservatives.

ABC News
by Jack Tapper
Obama spoke today with Pima County Sheriff Clarence Dupnik, families of some of the victims, Rep. Giffords' Rabbi and two of the heroes that helped in the Arizona tragedy on Saturday.
In a phone call this afternoon with Sheriff Dupnik, according to White House spokesman Nicholas Shapiro, the President "thanked him for his department's efforts to respond to this incident and coordinate with the FBI and Director Mueller on the investigation."

Additionally the president also spoke with Patricia Maisch and Roger Salzgeber, two of the heroes from the shooting.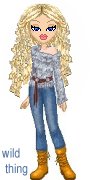 Wild Thing's comment........
They could have a love fest between the two of them for the hate they have delt.
Now go away both of you, we have had it with your lies and attacks on people that LOVE America.
Posted by Wild Thing at January 12, 2011 05:50 AM
---
Comments
This jerk just sinks lower and lower. I find this behavior creepy too. (ala M. Vick).
Posted by: jan at January 12, 2011 08:40 AM
---
btw-show of hands for who wants to take a sip tonight every time we hear "I" "My" "Me"..."make no mistake" ;o(....couldn't someone else have been selected for such a heart-breaking, meaningful and reverent time?
Posted by: jan at January 12, 2011 12:44 PM
---
I won't waste my time watching this piece of shit speak, no matter the occasion.
And how about calling me Mr.muslim, shiek of the burning sands, I have some wonderful things to say to you.
Posted by: Eddie (Enemy of the State) at January 12, 2011 03:03 PM
---
That looks like obama 's on Jeopardy:
Communism for 300, Alex.
Posted by: Mark at January 12, 2011 04:25 PM
---
Jan, LOL good one.
Eddie, we got invited to meet our nephews for dinner. So we loved that we would be able to miss the speech. Like fresh air feeling in our souls.
Mark, hahaahha it does. Good one.
Posted by: Wild Thing at January 13, 2011 12:31 AM
---