« Sen. Marco Rubio To Serve On Four Committee's Including Select Committee on Intelligence | Main | Amb. John Bolton Discusses Middle East Turmoil »
January 29, 2011
Obama (favoring Muslim with terrorists ties) Lifts US Ban on Muslim Brotherhood Leader

Obama Administration Lifts US Ban on Muslim Brotherhood Leader

The Barack Obama administration has decided to lift a ban preventing Muslim Scholar Professor Tariq Ramadan from entering the United States. Ramadan, an Egyptian currently living in Switzerland, is a leading member of Europe's Muslim Brotherhood branch and the grandson of the movement's founder Hassan al-Banna.
The Muslim Brotherhood is the parent organization for Hamas and some of the groups that recently merged into al-Qaeda, including Ayman al Zawahiri's Egyptian Islamic Jihad.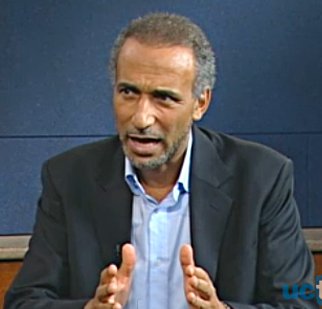 Ramadan was invited to teach at the University of Notre Dame in 2004 but the George W. Bush administration revoked his visa, citing a statute that applies to those who have "endorsed or espoused" terrorism. The administration later dropped the terror endorsement claim and linked the ban to $1,336 in donations Ramadan made between 1998 and 2002 to a Swiss charity that was later blacklisted by the US.
Although the White House asked the court last March to uphold the Bush-era entry ban on Ramadan, the administration has now decided to lift the ban and possibly allow both Ramadan and South African Muslim activist Professor Adam Habib onto American soil. State Department spokesman Philip Crowley told reporters that the government no longer views Ramadan or Habib as representing threats to the United States. "The next time Professor Ramadan or Professor Habib apply for a visa, they will not be found inadmissible on the basis of the facts that led to denial when they last applied."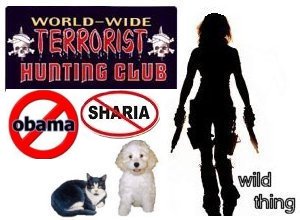 Wild Thing's comment........
What do you expect from a muslim president? Obama is truly an evil curse on our country.

A big gift to our enemies. If the bastard keeps this up, we're going to have our very own revolution here.

And that Notre Dame would invite such a threat to everything American and Christian to teach there is disgusting.
Posted by Wild Thing at January 29, 2011 05:47 AM
---
Comments
obama is a muslim. And not of the "moderate" variety.
Posted by: TomR,armed in Texas at January 29, 2011 11:48 AM
---
WTF... Jihad Joe teaching at Notre Dame? Bye bye RUDY RUDY RUDY and hello Martin Luther!
Posted by: darthcrUSAderworldtour07 at January 29, 2011 06:37 PM
---
Tom, I wish more people would reallize that about Obama. You are so right.

Darth, ditto that!!! Well said.
Posted by: Wild Thing at January 30, 2011 12:21 AM
---