« Gov. of Hawaii Neil Abercrombie:" Hawaii Won't Release Obama Birth Info" | Main | Tango Mike/Mike ~ Master Sergeant Roy P. Benavides Medal of Honor Recipient ~ Vietnam Veteran »
January 22, 2011
Obama Begging To Get 2nd Term Trying To Fix Economy: "we're going to build stuff and invent stuff"
As the president gears up for the 2012 campaign, he may need to brush up on his stump speeches. Sure, he's canned the teleprompters recently, but telling America we need to "build stuff and invent stuff" isn't really the epitome of eloquence.

.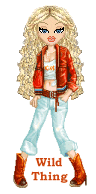 Wild Thing's comment......
Yea invent new stuff so he can ban it! How about letting us DRILL FOR OIL you FREAK!
Ban the light bulb, ban drilling, tax the "rich", collectivist social policies, regulate, regulate, regulate. Oh, and by the way, go invent something.

What an incredible piece of unmittigated GALL he has.
I am going to take his advice and start a business selling Hawaiian birth certificates. I think I know who my first client will be!
Posted by Wild Thing at January 22, 2011 06:55 AM
---
Comments
Somebody please tell this man to go back into the
"Jack O Box".
Posted by: cb at January 22, 2011 09:20 AM
---
Stuff, you know, uh, like things.
Posted by: Anonymous at January 22, 2011 09:33 AM
---
Just watched Ronald Reagan 1981 Inaugural Speech, on You Tube. Noted that he used notes not a teleprompter.
Also that he addressed the problems in a direct manner, not talking around the subject, like our present occupant of the White House.
"Build Stuff and Invent stuff." What a tool this fraud is.
Posted by: Sean at January 22, 2011 11:19 AM
---
On one day he has an opulent welcoming and state dinner for the Chinese president, then the next day states we are buying too much from China. What a phony.
Posted by: TomR,armed in Texas at January 22, 2011 11:26 AM
---
We are not worthy in his eyes of better spoken English. I think his monitor mis=spelled the word STAFF!! :)
Posted by: jan at January 22, 2011 12:39 PM
---
What a fool. Who wants to spend the time and money getting something built, sold and into production just to have the government (state or federal) tax away your profit?? I suppose we should just do it for the good of the State. Did he really go to college? I answered my own question. No one remembers him from college.
Posted by: Jim at January 22, 2011 04:27 PM
---
When in trouble, when in doubt, run in circles, scream and shout. The sure sign of an incompetent leadership!!! Mister Geppetto my strings are twisted.
Posted by: Jack at January 23, 2011 12:16 AM
---
Posted by: Wild Thing at January 23, 2011 03:43 AM
---