« GOP Rep. Paul Ryan: Nation Must See Stark Choice Between "Ruin" and "Exceptionalism" by 2012 | Main | Speaker Boehner Debates His Opposition: The Press ~ God Bless Boehner!!! »
January 07, 2011
NO Way Will I Watch These Two Jerks!!! : Bill O'Reilly To Interview Barack Obama Before Super Bowl Game To RUIN Game Day For Us All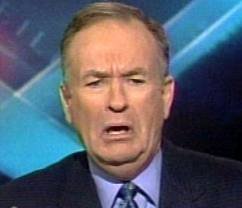 The pro football playoffs begin this weekend, but Fox Sports is already making sure there'll be solid television ratings no matter what teams makes it to the Super Bowl on Feb. 6.
That's because conservative Fox News talk show host Bill O'Reilly will be interviewing President Obama during the pre-game show, the White House confirmed yesterday.
When it broadcast the games in Obama's first two years in office, NBC had hosts Matt Lauer (2009) and Katie Couric (2010) do the pre-game chats.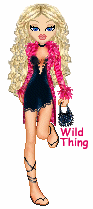 Wild Thing's comment........
I totally can't stand O'Reilly and NOW he wants to ruin Football! We want a day without Obama, a lifetime without Obama. O'Reilly's freaking ego and his kissing up to Obama make me sick. I want to enjoy the game and if Ihad to watch this interview OMG!!!! Too angry here.....sheesh!
Why the hell can't obama leave us alone and let us enjoy a sport. GRRRRRRRRRR
Posted by Wild Thing at January 7, 2011 04:44 AM
---
Comments
Bill O'Reilly has become one of the most overrated, pompous, asses on television. I stopped watching him a number of years ago.
As far as he and Sotero holding an interview, prior to the Super Bowl. This will be nothing more than a put up job to inflate both of their egos. Have you noticed that Barry Sotero, somehow finds a way to put himself on the tube, every time there is a Major Sporting event being telecast? What an arrogant SOB he is.
Bill no doubt is promoting this love fest, by saying that he is going to ask those,"Probing Questions", that no one on CNN or MSNBC, would dare put to the Reigning Monarch. Believe me if NBC were doing the Super Bowl, we would be looking at Tingles or Oberdouche, doing the interview.
That's why we have a remote with a mute button on it along with one that allows you to change channels.
Posted by: Sean at January 7, 2011 11:02 AM
---
He's going to lose a lot more after this Softball interview with obama.
Posted by: Mark at January 7, 2011 02:56 PM
---
I dislike O'Reilly immensly. He is an arrogant phony tough guy. I won't be watching this Jerry Springer type event.
Posted by: TomR,armed in Texas at January 7, 2011 08:24 PM
---
one word, Chrissie = eeeewwww!
Posted by: jan at January 7, 2011 09:23 PM
---
Sean, well said, ditto all you said.

Mark, your right, O'reilly is almost a fan of obama's it is sickening.

Tom, good comparison and I agree.
Jan, eeewwww is right. Something is wrong with any president that demands to have an interview of him shown the day of the Super Bowl. And obama had done this every year. augh. No one else ever did this. They knew better.
Posted by: Wild Thing at January 8, 2011 12:34 AM
---