« How to Freeze the Debt Ceiling Without Risking Default | Main | Obama Begging To Get 2nd Term Trying To Fix Economy: "we're going to build stuff and invent stuff" »
January 22, 2011
Gov. of Hawaii Neil Abercrombie:" Hawaii Won't Release Obama Birth Info"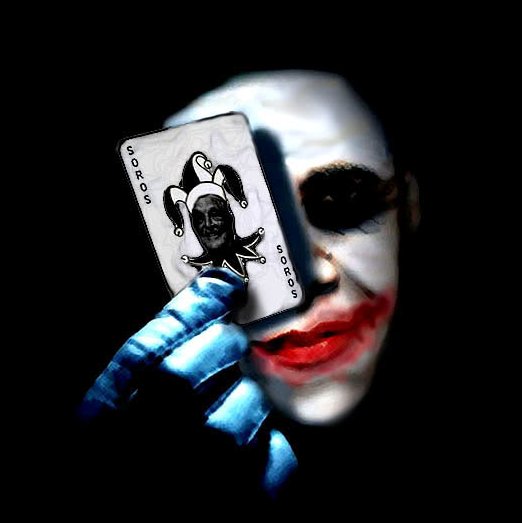 APNewsBreak: Hawaii won't release Obama birth info

Democratic Gov. Neil Abercrombie will end his quest to prove President Barack Obama was born in Hawaii because it's against state law to release private documents, his office said Friday.
State Attorney General David Louie told the governor he can't disclose an individual's birth documentation without a person's consent, Abercrombie spokeswoman Donalyn Dela Cruz said.
"There is nothing more that Gov. Abercrombie can do within the law to produce a document," said Dela Cruz. "Unfortunately, there are conspirators who will continue to question the citizenship of our president."

Abercrombie, who was a friend of Obama's parents and knew him as a child, launched an effort last month to find a way to dispel conspiracy theories that the president was born elsewhere. The governor said at the time he was bothered by people who questioned Obama's birthplace for political reasons.
But Abercrombie's investigation reached a dead end when Louie told him the law restricted his options.

Hawaii's privacy laws have long barred the release of a certified birth certificate to anyone who doesn't have a tangible interest.

.
Wild Thing's comment........
Oh my gosh......Hahahahaha

Sorry I know this is a very serious matter, but the drama of it, the lies by so many and the whole thing is like some bad movie, bad script, and actors that can't act. hahahaha.....And we are supposed to believe what we are being told.
"State Attorney General David Louie told the governor he can't disclose an individual's birth documentation without a person's consent, Abercrombie spokeswoman Donalyn Dela Cruz said."
Laughable. If Obama said go for it governor it would happen, all he should have to do is ask Obama to say it is OK.
Only a sycophant would argue there's nothing unusual about this bizarre issue.

The Hawaii has done more damage to Obama then to help him. hahaha He has really made it look even more like Obama is a fraud and liar about his birth certificate.

Obama didn't rise to power alone. There were some shenanigans. And money. Lots of money. Whoever controls him won't allow him to be "dethroned" until they are done with him!! What Abecrombie did was raise the profile and give credence to those of us with questions.
This is kind of like Obama's mother's college friend who talked openly about seeing Ann and hearing her say that her mother hadn't even seen baby Obama. A reporter called her to clarify her statement and the woman made a statement to the effect of: I will not make any more statements per the request of the President of the United States.
What a colossal fine mess he's made for himsefl and the Kenyan....LOLOLOLOL
Posted by Wild Thing at January 22, 2011 06:50 AM
---
Comments
The problem is he can't find the document.
Posted by: BobF at January 22, 2011 07:43 AM
---
On the subject of birth certificates, and those that never got one, today on this 38th anniversary of Roe v. Wade, when there are still some of us who take somber pause to reflect on those innocents snuffed and aborted, who never knew nor experienced the splendor of love and life as we have, and now number in the millions, I share the following words from the joker whose picture appears above and whose name I refuse to utter and much less write:
"I've got two daughters — 9 years old and 6 years old. I'm gonna teach them first of all about values and morals. But, if they make a mistake, I don't want them punished with a baby."
"Well, you know, I think that whether you're looking at it from a theological perspective or a scientific perspective, uh, answering that question with specificity, uh, you know is, is, uh, above my pay grade."
To round full circle, to better understand just how immoral, despotic and sinister the left is, what little respect for individual human life there is in these people, and how they value only collective life in their pursuit of a life by government ration for all of us from cradle to grave;
here are the words of another socialist collectivist central planner who also sees individual human life as cheap and expendable, whether at the beginning of life or at its end:
"We are going to have to, if you're very old, we're not going to give you all that technology and all those drugs for the last couple of years of your life to keep you maybe going for another couple of months. It's too expensive, so we're going to let you die." -Robert Reich.
Who are these Godless people of such depravity ?
I submit, they are not Americans.
Posted by: Carlos at January 22, 2011 10:30 AM
---
Great comments, Carlos.
This idiot, Abercrombie, did what so many Libtards do, start a controversy, without first checking if he could finish the job. He then has been reduced to dancing around the subject. Nothing new here for those who live in the Peoples Republic of California.
Delacruz's comment, "unfortuately there are conspiritors, who will continue to question the citizenship of our President". Well yeah, and because of the Governor raising the issue there are probably a lot more who have joined the, above mentioned conspiracy.
What the hell is so difficult about, making all of your records public? After all they are. PUBLIC RECORDS. Unless, of course, you have something to hide.
Posted by: Sean at January 22, 2011 11:34 AM
---
I think obama has brought America to a crossroads. I have to admit I thought the same thing of Bill Clinton. But, if America reelects obama and his circle of anti American ghouls I just don't know if we can reverse the damage they will do. These people are not just destroying our economy. They are out to destroy the moral and religious foundations of America. We better come up with a very courageous, patriotic and moral counter to obama in 2012.
Posted by: TomR,armed in Texas at January 22, 2011 11:41 AM
---
And what about his college/university records? His letters of application? The recommendation letters? The papers he wrote? What nationality did he claim to have? Who wrote letters on his behalf? What did these letters say? What subject matters did he study? What did he write in his papers? Oh, I think if we know all this, it would really be opening pandora's box!!! Just wait, it will all come out in the end, even if it is 50 years from now.
Ed
Posted by: Eddy at January 22, 2011 11:41 AM
---
"State Attorney General David Louie told the governor he can't disclose an individual's birth documentation without a person's consent..."
How... con-vennnn-ient.
"Hey, I TRIED. But it's AGAINST THE LAW. Now all you birthers shut up."
Posted by: Rick at January 22, 2011 01:06 PM
---
Thank you everyone so much.

Carlos,good one! Thanks for the quotes too.
Posted by: Wild Thing at January 23, 2011 03:45 AM
---
There has to be something else behind this. They have had plenty of time to come up with a forgery. Probably too many,who know the facts, to get rid of or pay off.
Posted by: Dave 18Zulu at January 23, 2011 11:55 AM
---
Jack Lord and Danno must be really dead?
Posted by: darthcrUSAderworldtour07 at January 23, 2011 01:06 PM
---
Ann Dunham only married Obama sr. to give the boy an identity . His real father is most likely Frank Marshall Davis who Barack grandfather took him to see all through the 70's . Davis probably got him his start in Chicago politics .
Every American should encourage their state lawmakers to adopt laws that would force potential POTUS candidates to publish their long form birth cert. and all education records and transcripts .
Posted by: Peter K at January 30, 2011 05:43 AM
---