« Obama and His Administration Warn,Threaten If Their Socialized Medicine Is Stopped | Main | Donald Trump On Chinese President Hu Jintao Visit: Obama Will Drop to His Knees & Kiss His Hand »
January 19, 2011
GOP Rep. Paul Ryan Tears Down the ObamaCare "Fiscal House of Cards"
GOP Rep. Paul Ryan making the opening argument on the House Floor in favor of a bill that would repeal ObamaCare. Ryan argued that ObamaCare will decrease the quality and availability of care to Americans, and will be disastrous for the financial future of the country. He called for repeal of ObamaCare, and replacing it with market-based reforms that will preserve what works, and fix what does not in the U.S. Health Care System.
"Let me just simply say why we are here. We are here because we heard the American People in the last election. We are here because we believe it is really important to do in office what you said you would do. We said we would have a straight up or down vote to repeal this Health Care Law, and that's precisely what we are doing here today."

.

GOP Rep. Paul Ryan on the House Floor yesterday where he spoke during debate on the bill to repeal ObamaCare. Ryan took time to destroy Democrat arguments that repeal of ObamaCare would increase America's debt. Ryan called ObamaCare a "fiscal house of cards," and then proceeded to expose the "smoke and mirrors" used by Democrats to put forward the fantasy that ObamaCare will help America be fiscally solvent.
.
Nancy "doesn't believe" all the polls that show Americans want ObamaCare repealed
.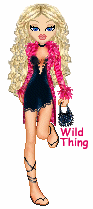 Wild Thing's comment......
Fantastic! Paul Ryan started off the debate at 3pm with a kickass speech... love it!
Posted by Wild Thing at January 19, 2011 04:50 AM
---
Comments
Posted by: darthcrUSAderworldtour07 at January 19, 2011 09:59 AM
---
Let's hope that the battle to repeal obamacare is not watered down and then dropped. If we can get half a dozen more conservatives in the Senate in 2012 and in the Oval Office, then we may be able to repeal this horrible socialist, freedom destroying "health" plan.
Posted by: TomR,armed in Texas at January 19, 2011 11:30 AM
---
Ryan, Pence, Bachmann. Any of these would have been a far better choice than Boehner.
All of them are not afraid to tell it like it is and will not back down or back off when faced with confrontation. I have my doubts about Boehner doing the same.
Time will tell, and I hope I'm wrong.
Posted by: Sean at January 19, 2011 11:56 AM
---
Thank you everyone so much.
I agree we do have several good choices to keep an eye on.
Posted by: Wild Thing at January 20, 2011 02:30 AM
---