« DEMOCRAT And Hate Monger Pima County Sheriff Dupnik Pushing His Agenda Of Hate Instead Of Being A Good Cop | Main | During Illegal Immigration Debate, Sheriff Dupnik Calls Opponents 'Racist' »
January 10, 2011
DEMOCRATS Disrespect For Those Killed In AZ. They USE Them Now To Ready A Gun Control Bill and Bill Banning Free Speech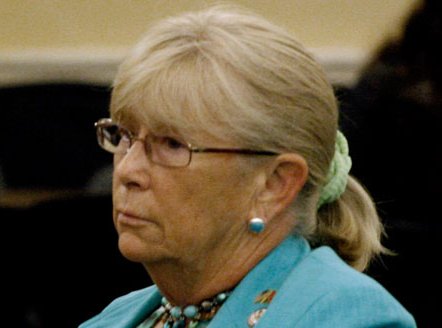 Rep. Carolyn McCarthy (D-N.Y.), pounced on the shooting massacre in Tucson AP Photo
DEMOCRATS Rep.McCarthy (N.Y.) Readies Gun Control Bill and Pennsylvania Rep. Robert Brady Also Has Bill Banning Free Speech
McCarthy readies gun control bill
One of the fiercest gun-control advocates in Congress, Rep. Carolyn McCarthy (D-N.Y.), pounced on the shooting massacre in Tucson Sunday, promising to introduce legislation as soon as Monday targeting the high-capacity ammunition the gunman used.
McCarthy ran for Congress after her husband was gunned down and her son seriously injured in a shooting in 1993 on a Long Island commuter train.
"My staff is working on looking at the different legislation fixes that we might be able to do and we might be able to introduce as early as tomorrow," McCarthy told POLITICO in a Sunday afternoon phone interview.

Gun control activists cried it was time to reform weapons laws in the United States, almost immediately after a gunman killed six and injured 14 more, including Rep. Gabrielle Giffords, in Arizona on Saturday.
Many said that people with a history of mental instability, like the alleged shooter, Jared Lee Loughner, should not be able to buy a gun — and no one should be able to buy stockpiles of ammunition used by the 22-year-old assailant.
McCarthy said she plans to confer with House Speaker John Boehner and Minority Leader Nancy Pelosi to see "if we can work something through" in the coming week.

McCarthy's spokesman confirmed the legislation will target the high-capacity ammunition clips the Arizona gunman allegedly used in the shooting, but neither he or the congresswoman offered any further details.
"Again, we need to look at how this is going to work, to protect people, certainly citizens, and we have to look at what I can pass," McCarthy said. "I don't want to give the NRA – excuse the pun – the ammunition to come at me either."
.

Pennsylvania Rep. Robert Brady, a Democrat from Philadelphia, told CNN that he also plans to take legislative action. He will introduce a bill that would make it a crime for anyone to use language or symbols that could be seen as threatening or violent against a federal official, including a member of Congress.

Another vocal supporter for gun control, Illinois Rep. Mike Quigley, told POLITICO that he hopes "something good" can come from the Arizona tragedy – perhaps discussion on a new assault weapon ban, sales at gun shows and tracing measures.
.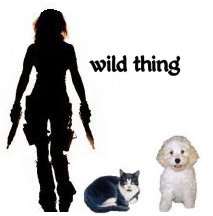 Wild Thing's comment.........
If McCarthy's husband and some of the other passengers on the Long Island Railroad were armed, the Jamaican murderer would have been stopped in his tracks.
What terrible people they are....... exploiting somebody else's misery for their own political gain. This left-wing anti-gun fanatic is nothing short of an opportunistic VULTURE, always ready to take advantage of a tragedy.

God help us if such legislation ever becomes law... it will quickly become a politically correct standard to QUELL FREE SPEECH ... Under such a law - citizens will be censored - any and all dissent will be interpreted as THREATENING ... and FREE POLITICAL SPEECH WILL DIE.
The Town Halls of 2008 would never again be seen - citizens in those town halls who spoke out vociferously would under such a law become Terrorists.
"No free man shall ever be debarred the use of arms." ~Thomas Jefferson, Proposed Virginia Constitution, 1776, Jefferson Papers 344
Posted by Wild Thing at January 10, 2011 06:55 AM
---
Comments
Difficult to believe. Not the anti gun proposal as much as the speech ban proposal. That is really unconstitutional and elitist. I am glad the Repubs control the House. Let's just hope there are not many Rinos among them.
Posted by: TomR,armed in Texas at January 10, 2011 10:33 AM
---
Tom, I agree so much. I always expect the left to bring on the let's control the gun stuff after a shooting. They better take a hard look at their side with the countless threats made, remember that Grayson guy here in Florida he is a real loud mouth at doing attack speech.
Posted by: Wild Thing at January 10, 2011 06:24 PM
---
The anti-gun crowd of McCarthy won't allow a serious crisis like this to go to waste.
Posted by: BobF at January 10, 2011 10:30 PM
---