« Hawaii Gov. Gives Up Search For Obama's Birth Certificate | Main | Congressman Allen West Interviewed and Speaks Out On Israel and Islam~ God Bless Him! »
January 24, 2011
Commie Bus Tour Supporting All Forms of Revolution, Including Violence" Coming To A Town Near You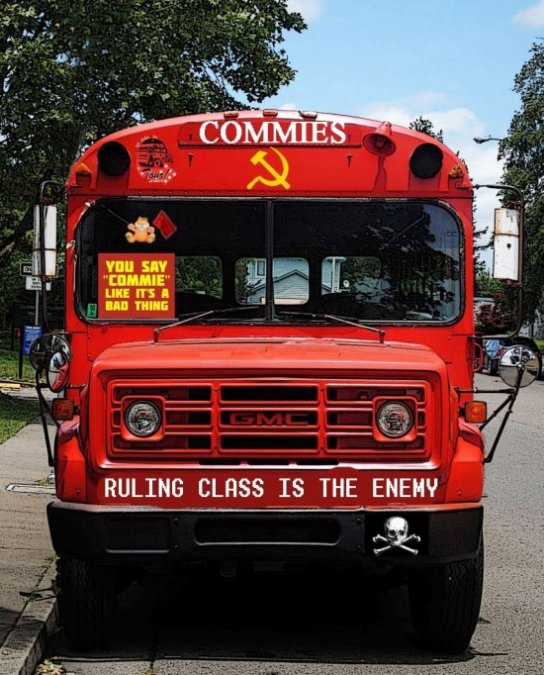 Commies Who Support "All Forms of Revolution, Including Violence" Go on 'Red Bus Tour' Across America
from POed Patriot

As you cruise around your home town this year, you may see a Red Bus full of young people displaying communist flags and shirts passing you by. No Need to Worry, they are just Communists who Support Violent Revolution.
The Southern California(SoCal) Young Communist League (YCL), a branch of the Communist Party USA (CPUSA) Young Communist League, is planning to hold "Educational Classes" about "Marxism and the Political Movement". They plan to have these Communist "Schools" in 4 Different Cities Across the United States between February and April of this Year.
According to the SoCal YCL's website the "Schools" will include:
"lively classes and discussions:Marxism and the Political Moment: Building the movement for change; The Crisis of Capitalism Today: Causes of Crisis and the Class Struggle; Working Class and the Labor Movement; Racism, Immigrant Rights, women's rights, LGTB rights and the struggle for equality; The CPUSA and YCL, envisioning Bill of Rights Socialism and how to get there. Also plenty of cultural, social and recreational activities."
. The First "School" will be held at 1251 So. St. Andrews Place Los Angeles, California followed by Unknown Locations in Texas, Florida and Somewhere in the North East.
The Red School-Bus Tour is starting February 18th in Los Angeles, California. This will be the first of four regional schools starting in LA and ending in the North East. The rest of the tour will include TX, the South East and the North East with about one school a month. A full schedule will be posted soon with all the stops and dates as details are arranged.
The School in Los Angeles like all the stops on the tour will be over a weekend and feature local Party and YCL leaders as well as National YCL and Party Leaders both speaking and teaching. And of course we will have rich cultural events in between sessions.
As an added bonus for the LA school, the entire YCL delegation to the 17th World Festival of Youth and Students in South Africa (http://www.wfdy.org/17wfys/) will be together for a special discussion about the festival. Full with Pictures and video of the event.
We will also be keeping those of you comrades who cannot attend updated both on the YCLUSA.ORG site and the Facebook page (facebook.com/yclusa) so that you can follow the event from anywhere!
Questions on the Red School-Bus Tour? If you want to attend one of the schools contact ycl@yclusa.orgto register or for further details

According to the CPUSA YCL website, their Motto is "Unite and Fight" in order to Bring around 'Socialism'.
Fight Whom you Ask? The Enemy of Course.
Who is the Enemy? Capitalism and the Ruling Class:
"The enemy is not unions, it is not immigrants, nor any other scapegoat. It's the corporations and banks that close factories, cut wages and benefits, and force people, especially youth, to work for minimum and sub-minimum wages or join the military in order to get an education or an income.
The enemy is not overseas. It is not the people of Iraq, Cuba, Venezuela, or China. The enemy is the ruling class right here at home."

How will they "Fight" this enemy that they find more of a threat than Cuba, Venezuela, Iraq or China?

Well According to the SoCal YCL Website, with Every Form of Revolution, including Violence:
"we support all forms of revolution, which historically have included violent forms but only were they successful or lasting and positive when the circumstances had called for it"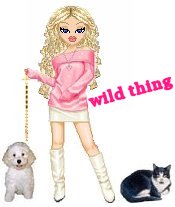 Wild Thing's comment.......

They might as well call themselves Friends of Obama.....but hmmmm he is one of the ruling class as president. LOL big OOPS for these communists.
Soros spending his I hate America money again.
Maybe Hanoi Jane will join them or follow them in that Veggie Bus she wanted to do across America a few years ago. Traitor Hanoi Jane was going to take a cross-country bus tour to call for an end to U.S. military operations in Iraq. She said her bus tour against the war would run on "vegetable oil."
Posted by Wild Thing at January 24, 2011 06:55 AM
---
Comments
One 3.5 round would take care of this POS.
Posted by: Mark at January 24, 2011 10:16 AM
---
Yeah, my first thought also was Jane Fonda and her veggie bus. I doubt this bus will not garner much attention unless it stops in Wash DC. Then the obama administration can crowd around the bus.
Posted by: TomR,armed in Texas at January 24, 2011 10:31 AM
---
I have to admit I have one good word for these jackasses, and that isn't because I am a Berkeley grad. Why is that? Because these commies are HONEST. Not calling themselves "progressive", like the Demunist Commiecrats do. Not calling themselves "liberal", like our media fellow travelers. Nope, they are out-and-out communists, red bus and all.
Posted by: Curmudgeon at January 24, 2011 10:40 AM
---
Hmmm. 1976 GMC with the Earl Scheib paint job. ("I can paint any car for $39.95"). I don't think they're going to get much traction. If the bus breaks down, which is a certainty, who will work on it?
Posted by: Jim at January 24, 2011 02:57 PM
---
Posted by: Jack at January 24, 2011 04:12 PM
---
Great input thank you all so much.
Posted by: Wild Thing at January 25, 2011 12:36 AM
---
Don't be so sure, the smelly illegal (LaRaza) beaner kids are perfect pickings for the commie party. If they can raise the mezzikan rag on our flag poles then the hammer & sickle could be next. The problem is, we are at war but the gubbermint won't let us fight back which is the perfect formula (and proven) for losing. But hey, when was the last time our illustrious gubbermint had any intentions on winning a war............WWII?
Posted by: Eddie (Enemy of the State) at January 25, 2011 09:32 AM
---