« Arizona to Pass 2012 Eligibility Law For Presidential Candidates ~ Hello Obama | Main | Donald Trump: Obama's Praise of China in State of the Union was "Inappropriate" »
January 27, 2011
150 Progressive Activists Announce Early Opposition to Obama's Re-election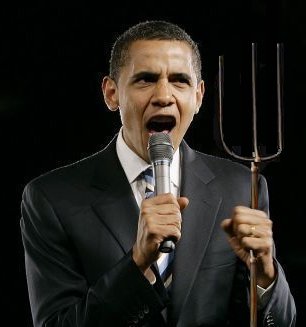 Group of 150 Prominent Left-Wing Activists Launch Campaign Opposing Obama's Re-Nomination as Dem Nominee in 2012…
As President Barack Obama prepares for Tuesday's State of the Union address — considered by many to be the real kickoff of his 2012 presidential campaign — a group of vocal progressive activists have launched what they promise is an aggressive campaign to fight his re-election.
The group of 150 liberal activists, authors, and academics – including Code Pink's co-founder Medea Benjamin and author Daniel Ellsberg – Tuesday released a petition announcing early opposition to Obama's re-nomination by Democrats. Many of the names included are Greens and indies, not necessarily Democrats themselves, but they said they intend to "actively seek to impede" his policies on the war in Afghanistan and Iraq as the campaign goes forward.
"We vow not to support President Barack Obama for renomination for another term in office, and to actively seek to impede his war policies unless and until he reverses them," their statement says.

They charge that "since he became president, Obama has had three opportunities to work with Congress to reduce military spending, but instead has championed increases in that spending each time, despite the fact that this spending represents a clear threat to the economic future of our country."
The group says Obama "has continued..to hide the true costs of the wars by funding them with off-the-books supplemental spending bills, despite the fact that he campaigned against this very practice."
And, they say, while escalating the war in Afghanistan, Obama was "given the CIA even greater freedom of action to launch lethal drone strikes against civilian houses in Pakistan."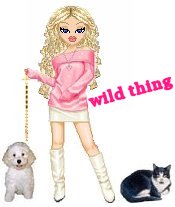 Wild Thing's comment........
"We vow not to support President Barack Obama for renomination for another term in office"

Disingenuous drama. There are still idiot that will still vote for him.
Posted by Wild Thing at January 27, 2011 05:40 AM
---
Comments
WTF?...... Even the CODE PINKOS?
Posted by: darthcrUSAderworldtour07 at January 27, 2011 08:40 PM
---
Darth, hahaha yes they are listed too.
Thanks Darth.
Posted by: Wild Thing at January 28, 2011 03:57 AM
---