« Airline Pilot Punished for Exposing TSA in YouTube Video | Main | Rubber Bullets For Border Agent Brian Terry »
December 24, 2010
Slain Border Patrol Agent Brian Terry's Family Have Some Things To Say To Obama and Napolitano Slams Media For Airing It
Brian Terry's Family Prepares For Funeral, and speak of how upset they are with Obama and Janet Napolitano
The family of murdered Border Patrol agent Brian Terry while protecting the Arizona border, prepares for his funeral and discusses their frustrations with Janet Napolitano and the Obama Administration in failing to secure the border.
"You Gotta Wake Your Man Up In The White House!"

LIVONIA, Mich. (KGUN9-TV)
Bag pipes and a somber procession with murdered border patrol agent Brian Terry's flag draped coffin; they're all the accoutrements for the funeral of a federal agent shot and killed while on patrol in Arizona's southern desert.
But, not so typical was what Brian's family had to say to KGUN9 the night before he was brought to his final resting place at Michigan Memorial Park. "I understand that Janet Napolitano called (Tuesday night). What did you say to her?" 9 On Your Side reporter Joel Waldman asked Brian Terry's father, Kent.
"'I said you gotta wake your man up in the White House,'" Kent responded. "And she said, 'He's done more in the last two years than any other president.'"
But the Terrys told Waldman that they don't buy it. Kent, step mom Carolyn, mom Josie, older brother Kent Jr., sisters Kelly and Michelle are all angry that their son and brother, Brian, died the way he did. They're not shy about blaming President Obama's administration for not doing enough, taking aim directly at Secretary of Homeland Security Janet Napolitano.
"She spoke with us and they were empty words today when she spoke," said step mom Carolyn Terry.
"Why so empty?" Waldman asked.
That question prompted a flurry of comments from the Terrys: "They had no meaning to them."
"She'll have Christmas."
"She'll forget about it tomorrow."
Is that true?
9 On Your Side took that opportunity to relay the concerns expressed by the Terry family to the secretary and get her response.
"We had a rancher killed in March, a deputy shot in April, now this fallen agent," Waldman said. "What else can be done to protect this border?"
The secretary responded, "Well, I think now is not the time to talk about all that has been done and is being done."
had relayed comments from President Obama, saying during the eulogy, "I'm also proud to be carrying a personal note to you from the President of the United States to your family. He, like I, honors border patrol agent Brian Terry."
Waldman asked, her, "Do you think a note from President Obama at this point is enough? I spoke to the family yesterday and they're not happy with the strategy as far as the southern border goes."
Napolitano responded, "Look, there are more agents, more technology at the border than ever before and more is on its way. But, I think now is the time to remember our agent, remember his comrades, and to reaffirm our commitment to that Arizona border."
It's the same answer the Terrys told Waldman that Napolitano had given them. They were not pleased with the answer, they said, but they didn't have the opportunity to ask follow-up questions.
9 On Your Side did.
"They said the words you said to them yesterday in their opinion were 'hollow' words.... What can you do to ensure that the border will be more secure?"
Napolitano answered, "Listen, I don't know who you spoke with --"
Waldman clarified: "I spoke with the mother and the stepmother and the father."
.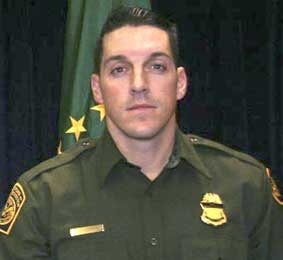 An undated photo provided by U.S. Customs and Border Protection shows Border Patrol agent Brian A. Terry.
Brian Terry
A Border Patrol agent was shot and killed Tuesday night near Rio Rico after encountering several suspects, federal authorities said Wednesday.
Agent Brian Terry was killed just 10 miles north of the U.S.-Mexico border, north of Nogales. Four suspects are in custody and one is being pursued, according to a press release from Customs and Border Protection.
The call came shortly after 11 p.m.: a U.S. Border Patrol agent had been shot near Peck Canyon north of Nogales and urgent help was needed.
But it was too late for Santa Cruz County sheriff's deputies and emergency medical responders to save Border Patrol Agent Brian Terry, 40, who was killed in a Tuesday night shootout. Federal authorities would not give details about the assailants, but a local official and the head of a Border Patrol union said they believed Terry and other agents were in a gunbattle

The Federal Bureau of Investigation and the Santa Cruz County Sheriff's Office are investigating.
Meanwhile, Senate Democrats continue to push the pro-amnesty DREAM Act.
.


Napolitano Scolds Reporter for Airing Complaints of Dead Border Agent's Family
Homeland Security Secretary Janet Napolitano, leaving the funeral of a murdered Border Patrol agent Wednesday, scolded a reporter for asking her to address the victim's family's concerns that not enough is being done to secure the southern border.
The family of agent Brian Terry had complained that Napolitano had offered them "empty words" when she called to express her condolences. Terry's father, Kent Terry, in an interview with ABC affiliate KGUN, said he told Napolitano to "wake your man up in the White House," to which she replied that he's done more in two years than any president.
Napolitano attended the Detroit funeral Wednesday where she vowed "swift justice" for Terry's killers. But asked about the family's concerns outside the service, Napolitano said "now is not the time to talk about all that has been done."
She said more agents and technology are on the border than ever before, but told the KGUN reporter it's time to remember the fallen agent and not start picking fights.
"Listen, I don't know who you spoke with in the family," Napolitano said.
After being told the concerns came from his father, mother and stepmother, she continued: "Listen, we are here today, the commissioner is here today, the chief of the Border Patrol is here today and we are here and his comrades are here with the family, who said other things to me by the way, so I really don't think it appropriate for the media to try to pick this as a fight," she said. "This is a moment to remember a fallen agent."
Janet Napolitano, even in view of this devastating incident, still asserts that drug violence is not rampant along the border. She quoted FBI statistics indicating violent crime in the four border states of Texas, California, New Mexico, and Arizona was sharply down. Some question the accuracy of her statistics.

Apparently she is so confident in the improvement of security along the border that she is expanding her mission to include battling climate control as a Homeland Security issue.

.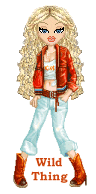 Wild Thing's comment........
This families grief is even tougher knowing there is no genuine effort to stop the invasion of illegals, but rather a significant effort to pave the way for them– engaged in by the very people whose responsibility it is to stop them.

Posted by Wild Thing at December 24, 2010 04:49 AM
---
Comments
How many Americans have to die before we secure the border and rid this nation of the plague of illegal aliens?
Posted by: BobF at December 24, 2010 08:52 AM
---
Thank God the Dream Act was shitcanned. It will be brought up again, but maybe by then there will be enough conservatives in Congress to insure it never gets out of committee.
I am glad the Terry family realized that Napolitano's condolences were hollow. I bet they will be/are Tea Party supporters.
Posted by: TomR,armed in Texas at December 24, 2010 10:36 AM
---
This Administration's National Secutiry team is an absolute farce.
They act as if we the citizens are not aware of their incompetency. Napolitano, Clapper and the third idiot whose name I can't recall, were totally embarassed in that interview with the LIBERAL reporter from ABC the other day. "On the Job 24/7 364 days a year"? Not knowing about the terrorist incident in London.
They publicy castigate the pilot who made the video that was critical of the Airport security.
Then they have the audacity to tell us that everything is under control.
Orwell's world has become a reality and we are living in it.
Posted by: Sean at December 24, 2010 11:31 AM
---
Did anyone else notice Napalotano was getting threatening towards the reporter, what a putz she is. lets not talk about it now. why not the family is already dissatisfied with her comments. Thay have no answers.
This administration is the worst ever.
Posted by: Mark at December 24, 2010 06:47 PM
---
Let the Terry family speak; they've paid enough for the privilege.
Posted by: Rick at December 24, 2010 08:21 PM
---
Great input thank you all so much.
I agree, I am glad the famimly recognize the attitude and remarks by Napalotano and how out of line she was. Also yes her attitude toward the reporter got more angry with each question.
Posted by: Wild Thing at December 24, 2010 11:56 PM
---