« Obama Returns to End-of-Life Plan That Caused Stir | Main | Environmentalists Fear Navy Tests Will Hurt Whales »
December 26, 2010
Officer Won't Sign Order For Troop Indoctrination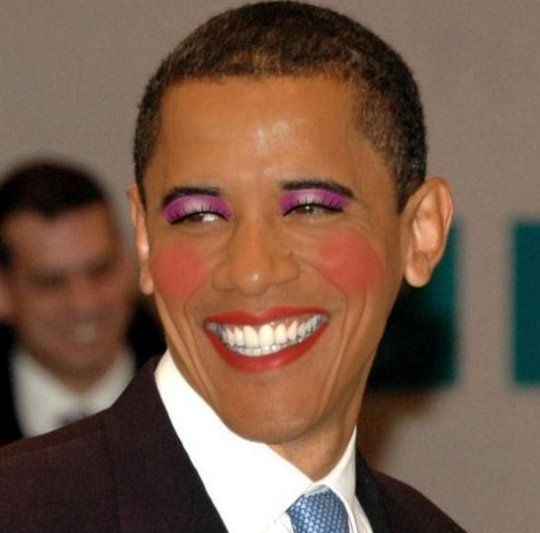 Officer won't sign order for troop indoctrination
Obama's repeal of the "Don't Ask, Don't Tell" policy is already damaging the U.S. military.
An Army lieutenant colonel has asked to be relieved of command rather than order his troops to go through pro-homosexual indoctrination following the repeal of the policy, which required homosexuals to keep silent about their sexual preference.

Currently the commander of a battalion-sized unit in the Army National Guard, the officer also has threatened to resign his commission rather than undergo "behavior modification" training intended to counter his religious convictions about homosexuality.

The soldier sent the following letter to his commanding officer:
Subject: Request for Relief from Command due to Personal Moral Conflict with New Homosexual Policy
1. I respectfully request to be relieved of Command of XXX Squadron, XXX Cavalry prior to new policy implementation subsequent to the repeal of "Don't Ask, Don't Tell." My personal religious beliefs and moral convictions do not permit me to treat homosexuality as an acceptable lifestyle, compatible with military service, any more than adultery, illicit drug use, or criminal activity. I believe this lifestyle runs counter to good order and discipline in military units, and I refuse to sacrifice my belief system, protected by the First Amendment to the United States Constitution, in order to fall in line with the command policy that will logically follow. This new policy will undoubtedly include mandatory sensitivity training as well as same-sex partner inclusion in Family Readiness Group activities and integration into the full spectrum of other military benefits, as well as a whole new category of discrimination standards and investigative procedures. I will not, as a commander, put my signature on a training schedule or other document recognizing or legitimizing any of these things that contradict my personal beliefs.
2. I would like to remain in the XXX Army National Guard until I am eligible for retirement (at 20 years and 0 days), which would be in the late summer of 2012, but on grounds of my religious beliefs, I will not attend sensitivity or behavior modification training consequential to this policy change, even if it means disciplinary action. I regret that I cannot continue to serve in the military further, but feel that my efforts would be insincere because my heart will no longer be in it."
"I will not be the person who forces this training on my soldiers," the officer, whose identity was being protected, told WND. He plans to go on the record as soon as he discusses his request with his chain of command.

The officer said he's aware of other officers who intend to resign their commissions.
"These people want to serve. I want to serve. I love my job, but I can't do this job once they begin to implement this policy," he told WND.

Under the terms of the DADT repeal, the armed forces will not be permitted to allow open homosexuality in the service until the president, secretary of defense and head of the Joint Chiefs of Staff can certify that terminating DADT will not impair military readiness. During the transition period that will precede certification, the military plans to require servicemen to attend mandatory training sessions intended to change their attitudes toward homosexuality.
"Very few soldiers are fine with open homosexuals in the service," said the officer. "I cannot believe the numbers jibe with what was published in the previous survey," referring to a study commissioned by the Pentagon to assess whether the military could safely repeal DADT.
"I did not give up my constitutional rights and freedom of religion when I joined the military. I don't believe in subjecting myself to all of the behavior modification and sensitivity training. They're going to try to push the position that this is an acceptable lifestyle."

Beyond concerns about violating his own conscience and the beliefs of his soldiers, the officer predicts several additional adverse consequences to repealing the military's ban on open homosexuality.
"I don't believe the steps they're taking allow a commander to maintain good order and discipline in a military unit," the officer told WND. "DADT was a compromise to allow homosexuals to serve as long as they kept it to themselves. Now they'll be able to throw their lifestyle in everybody's face and commanders won't be able to do anything about it."

The officer also predicted problems with retention and recruitment:
"I think it might not have an immediate, huge impact, but as enlistments expire you'll get people who vote with their feet and leave the service, and I don't believe the recruiting effort is going to offset the amount of people that leave. The military historically attracts a more conservative group of people who have certain principles and beliefs and swear an oath to the Constitution."

Some experts predict as many as a quarter of Americans in military service will resign or leave earlier than planned because of the advent of open homosexuality. Nearly half of the Marine Corps respondents to the Pentagon survey said they would consider leaving the service earlier than planned.

The officer also predicted growing security problems as homosexuals become more prevalent in the service.
"One of the Army values is selfless service. Placing the good of the nation above personal desires is an essential trait of a good soldier, who may be called upon to give his or her life in the nation's defense. When you start trying to attract people who are so self-centered that they put living their lifestyle out in the open above the needs of their country and national defense, then you have a really dangerous combination. That's when you get instances like PFC Bradley Manning, who is a homosexual. Because of his personal beliefs and bitterness toward the military he decided to leak 150,000 sensitive wires that have done irreparable damage to our nation."

Manning, an openly gay soldier, reportedly sent many thousands of sensitive documents to the Wikileaks website out of anger over the military's ban on open homosexuality.
.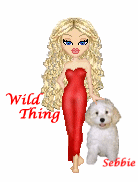 Wild Thing's comment.........
An Army lieutenant colonel has asked to be relieved of command rather than order his troops to go through pro-homosexual indoctrination following the repeal of the policy, which required homosexuals to keep silent about their sexual preference.

Incredible. They already have the "training programs" in place? I guess they (the US govt under Dictator Obama were pretty sure this was going to go through.

This was the primary objective of the homosexual agenda in general and the repeal of DADT specifically: Demoralize and compromise the United States military.
The Left is using our Military, which they hate so much, as a mechanism by which their agenda is inflicted upon society and culture and anyone who dares to disagree will have the full force of military justice turned upon them and they will risk having their lives destroyed if they don't "get their mind right"

Never forget the names of these worthless so called Republicans that voted Yes along with the Democrats on this:

Brown (R-MA)
Burr (R-NC)
Collins (R-ME)
Ensign (R-NV)
Kirk (R-IL)
Murkowski (R-AK)
Snowe (R-ME)
Voinovich (R-OH)
Republicans Not Voting:
Bunning (R-KY)
Gregg (R-NH)
Hatch (R-UT

....Thank you Mark for sending this to me.

Mark
3rd Mar.Div. 1st Battalion 9th Marine Regiment
1/9 Marines aka The Walking Dead
VN 66-67


Posted by Wild Thing at December 26, 2010 04:55 AM
---
Comments
Hopefully, the new Congress can put something together to defund this ridiculous law and end this charade of equality in the Military. This is why democracy sucks. A small majoirty rules over the rest of us and we the people are stuck with their laws, their perception of what life is about. This is why the importance of ridding this country of our creator, when you have no absolutes, then their is no responsibility. For anything and the Creator is replaced by the Government.
Posted by: Mark at December 26, 2010 07:05 AM
---
I interact daily with active duty, reserve, and guard troops and haven't yet met anyone who is in favor of homosexuals serving openly in the military.
Posted by: BobF at December 26, 2010 08:35 AM
---
How much do the Homosexuals currently serving in the Armed Services contribute to the overall effort?
Need we mention that the person directly responsible for initiating the WikiLeaks firestorm, is an avowed Homosexual, who uses that, as one of his excuses for his actions.
Enough said.
Bet those folks on Alaska are glad they have Murkowski for another six years.
Posted by: Sean at December 26, 2010 10:19 AM
---
I just got a note from a Marine in Afghanistan and his opinion is pretty much to the point.
He says, "Everyone who is in the service should be able to void their service contracts for breach of contract".

Posted by: Mark at December 26, 2010 10:27 AM
---
I guess the next step is to mandate that the military allow felons to serve. Openly and practicing homosexuals are going to cause big trouble in the service. They are going to hit on straights and there will be retaliation. They will also have relationships with other gays and the overacted emotions will interfere with their duties. Aids will become a problem and a cost. The military will lose good soldiers who want nothing to do with gays. Just a bad deal all around.
Posted by: TomR,armed in Texas at December 26, 2010 10:31 AM
---
As a wife, mother, and sister of service men I have been deeply disturbed by this repeal; although, not surprised by the repeal. I asked a Chaplin about this months ago and he seemed to be unconcerned about the effects this would have on our troops. I am deeply concerned about the forced intimacy. What can my husband do? What can I do? Is there a group or someone who supports us? All this indoctrination in the military really distracts from what is important.
Army Wife
Posted by: Michelle at December 26, 2010 02:22 PM
---
The Law and the Constitution should be enough to protect us from this kind of democracy run amok. But the law has been eroded over the past 150 years until it's unrecognizable. Law is no longer a force against congressional mischief but is instead a facilitator.
Posted by: Jim at December 26, 2010 05:39 PM
---
Mark, I sure hope the new Congress can do something about this too.

Bob, thanks for sharing that. If only those serving would be considered instead of those wanting to make their agenda fullfilled.

Sean, well said!!!
Mark, thank you for sharing from the Marine in Afghanistan and how he feels about this.

Tom, good point, that good be next too.
Michelle, thank you for sharing and for your comment about this. Nice to meet you. Please thank your loved ones for their service, they are in our prayers and so very much appreciated.

Jim, ditto all you said, thanks Jim.
Posted by: Wild Thing at December 27, 2010 02:15 AM
---
Brown, Snowe & Collins are not Republicans. They should be booted out of the party and as for replacements, let the chips fall where they may. If a left wing commie douche is elected then so be it. Republicans should not tolerate traitors within their ranks and those that betray the party should be IMPEACHED and properly disposed of.
Posted by: Eddie (Enemy of the State) at December 27, 2010 10:15 AM
---
I would suggest this Military Officer contact The American Center for Law and Justice. ACLJ 747 226 2489 or 1-800-296-4529 They help protect our Constitutional freedoms and provide legal assistance.

Posted by: Michelle at December 29, 2010 02:53 AM
---