« Minnesota Vikings - Metrodome Roof Collapse | Main | Vladimir Putin Found His Thrill on Chechnyan...No....On Blueberry Hill »
December 13, 2010
Obama Honors Nobel Winner With Statement About HIMSELF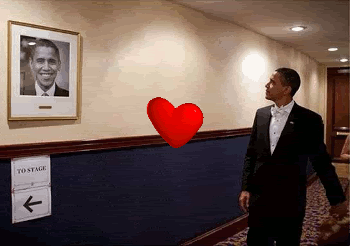 Obama Honors Nobel Winner With Statement About HIMSELF

There was an extraordinary scene at the awarding of the Nobel Peace Prize in Oslo Friday morning. The prize went to imprisoned Chinese dissident Liu Xiaobo, who was barred by the Chinese government from attending the ceremony. It was the first time since 1935 -- when the prize went to a winner imprisoned in one of Adolf Hitler's concentration camps -- that the Peace Prize winner or his repesentative did not appear personally to accept the award.* Liu's absence was symbolized by an empty chair on stage.
So on this notable occasion, the White House released a statement from President Obama on the awarding of the prize to Liu in absentia. And this is how Obama's statement began:
"One year ago, I was humbled to receive the Nobel Peace Prize -- an award that speaks to our highest aspirations, and that has been claimed by giants of history and courageous advocates who have sacrificed for freedom and justice."

Critics have often said of Obama that "it's all about him," that he has a tendency to reference himself no matter what subject he is discussing. Could he do any more to prove them right? But just to show that he is, in fact, humble, the president followed his opening sentence with this:
Mr. Liu Xiaobo is far more deserving of this award than I was.

In the rest of his statement, Obama writes that :
"We respect China's extraordinary accomplishment in lifting millions out of poverty, and believe that human rights include the dignity that comes with freedom from want."
But of course, Liu wasn't at the Nobel ceremony in Oslo because of the Chinese government, so Obama adds,
"Mr. Liu reminds us that human dignity also depends upon the advance of democracy, open society, and the rule of law. The values he espouses are universal, his struggle is peaceful, and he should be released as soon as possible."
And then, before closing, the president makes one more reference to himself:
I regret that Mr. Liu and his wife were denied the opportunity to attend the ceremony that Michelle and I attended last year.

.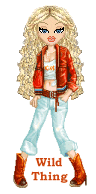 Wild Thing's comment........
What an absolutely egotistical classic narcissist man! Obama thinks thinks he walks on water...soon he's going to drown.
This would be Obama......But enough about me. Let's talk about you. What do you think of me? ....Bla Bla Bla, but enough about me. Tell me what you think....about me!
Posted by Wild Thing at December 13, 2010 02:50 AM
---
Comments
The Nobel Prize is a joke and political tool as evidenced by Obama and Al Gore receiving one.
Two of the greatest leaders in the past 100 years never received a Nobel Prize: Margret Thatcher and Ronald Reagan.
Posted by: BobF at December 13, 2010 07:59 AM
---
he is a sick man! he with a "small h"
Posted by: jan at December 13, 2010 08:56 AM
---
obama gives definition to the word narcissist.
Bob, there was one more member of that holy trinity. Pope John Paul helped lead Eastern Europe out of the iron fist of the Soviet Union. Reagan, Thatcher and Pope Paul should have a Mt Rushmore of their own.
Posted by: TomR,armed in Texas at December 13, 2010 10:38 AM
---
Obama may win another before it's all over. Delivering the western world from the evils of capitalism and onto the shining path of socialism. Or something to that effect.
Posted by: Jim at December 13, 2010 11:39 AM
---
In his 1895 will, Alfred Nobel bequeathed and instructed annual awards to individuals who, during the preceding year, accomplished the best work or had done the most for the greatest benefit to mankind in different fields worthy of merit.
More than a century later, the Nobel Peace Prize Committee has fully established its award not for individual accomplishment or merit, but a collective diminished committee vote for good intentions, hope, and wishful thinking contrary to its benefactor's instructions and intentions.
The greatest statesman of the 20th century, Winston Churchill was never awarded a Nobel Peace Prize.
Ronald Reagan who negotiated treaties, substantially reduced nuclear arsenals, brought down the iron curtain liberating millions of Eastern Europeans, and defeated the Soviet Union without ever firing a single shot was never awarded a Nobel Peace Prize.
Other notable ommissions include: Poland's Irena Sendler and Pope John Paul II, as well as Indian liberator Mahatma Gandi, Czech Vaclav Havel, and Philippine Corazon Aquino.
Instead of awarding the Nobel Peace Prize to Egypt's Anwar Sadat, the Committee awarded it to Palestine terrorist Yasser Arafat.
With its unanimous 2009 award to an inexperienced, untested newly elected American President, just nine months in office, the Committee sadly fully established this world renowned endowment as erroneous, insignificant, and irrelevant.
Posted by: Carlos at December 13, 2010 11:54 AM
---
I read somewhere, that over 90% of Nobel and Science prizes were/are to Jewish recipients. Yet now it is all politics, Carter, Gore and obama are nobel prize winners what did they accomplish, I would be willing to bet none of these nit-wits could explain let alone understand the twins paradox, yet they have received the Nobel, this is a disgrace.
Posted by: Mark at December 13, 2010 06:23 PM
---
Thank you everyone soooo much for your input.
Carlos thank you for the information.
Mark, thank you so much for sharing about that.
Posted by: Wild Thing at December 14, 2010 02:18 AM
---