« Obama's Controversial Recess Appointments | Main | Happy New Year To All You Awesome Patriots and Heroes! »
December 31, 2010
FOX Sports NFL Commercial Mocks Obama TSA ~ LOL
"Its Good to Have a Ring." The latest FOX Sports NFL commercial mocks the outrageous and intrusive procedures implemented by Janet Napolitano and the Obama TSA. In the ad the FOX Sports announcers with Super Bowl rings get a pass by TSA. The announcers without rings get strip-searched and harassed by TSA employees.

.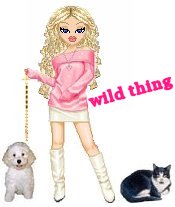 Wild Thing's comment........
LOL I love it, I hope they show this on TV ......a lot!!
LMAO I love the sword. heh heh
Posted by Wild Thing at December 31, 2010 03:50 AM
---
Comments
But, if you're Joe Foss, a WWII Fighter Ace, Medal of Honor recipient, and former Gov. of South Dakota, you'll be hassled and harassed for having the Medal on your person.
Posted by: BobF at December 31, 2010 09:13 AM
---
Hopefully, one of these days this TSA crap will be over. I cannot support it unless TSA begins profiling.
Terry Bradshaw looks like he is having back problems. He is still a funny guy though. I love listening to him. I remember a couple of memorable moments when he was "interviewed" by Don Meridith. It was like an Abbot and Costello routine with those two.
Posted by: TomR,armed in Texas at December 31, 2010 10:57 AM
---
Yeah these guys can get away with it as long as they offer O.J. a job when he gets out of the can.
Yeah Dandy Don and Terry Bradshaw I didn't see that but it must've been good.
Posted by: Mark at December 31, 2010 01:50 PM
---
Bob, good point, thanks for bringing that up.
Tom, Oh wow I remember that interview. Your right it was really good.

Mark, exactly.
Posted by: Wild Thing at January 1, 2011 03:16 AM
---