« Charlie Rangel: " I don't deal in average American Citizens" | Main | Soros's MoveOn People Made A Video Begging The Sorros Puppet Obama To Keep Destroying The Economy »
December 04, 2010
Durbin: DREAM Act Will Come To The Senate Floor Next Week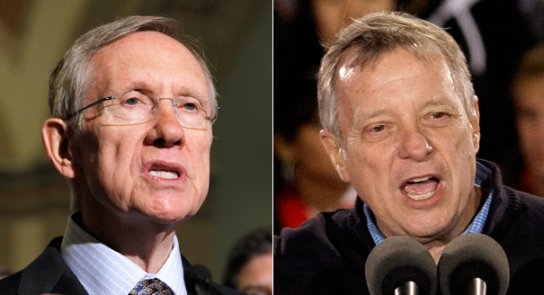 Durbin: DREAM Act will come to the Senate floor next week
Majority Whip Dick Durbin (D-Ill.) on Friday predicted a Senate vote on the DREAM Act will be held next week.
"Sen. Reid is going to call it," Durbin told The Hill shortly after the chamber adjourned at 3:30 p.m. Friday. Two procedural votes are scheduled for Saturday morning on competing plans to address the 2001 and 2003 tax cuts.
The legislation would provide legal residence to the children of immigrants who were brought into the country during their youth if they attend college or join the military. House leaders said this week they expect a vote in the lower chamber next week.
Durbin demurred when asked whether he has the votes.
"I'm working on it, talking to members," he said.
.

Senate Democrats have introduced their fifth version of the DREAM Act this year in a bid to tackle concerns from critics and win support from a handful of moderate lawmakers from both parties.

But the immigration legislation continues to draw fire from opponents and face stiff odds in the lame-duck session — and this was even before Republicans vowed Wednesday to filibuster all bills until the Senate votes to extend Bush-era tax cuts and fund the federal government.
The DREAM Act would provide a path to legalization for immigrants who were brought to the country illegally as children, if they go to college or serve in the military for at least two years.
The latest version, filed by Senate Majority Leader Harry Reid (D-Nev.) and Majority Whip Dick Durbin (D-Ill.) late Tuesday night, would bar illegal immigrants from receiving in-state college tuition; drops the age of eligibility to 29 from 34; would not grant permanent legal status to anyone for at least 10 years; would restrict eligibility for those who commit certain misdemeanor crimes; and would limit individuals from being able to sponsor family members for U.S. citizenship, among other changes.
Those who receive conditional legal status under the DREAM Act also would be ineligible for Medicaid, food stamps and other government-funded benefits.
The new bill "simply is an effort to deal with any potential costs estimates [to] make it revenue-neutral," said Sen. Bob Menendez (D-N.J.), the only Hispanic member of the Senate and an ardent DREAM Act advocate. "There wouldn't be any reason for anyone to vote against it because it wouldn't cost anything."
Reid said he planned to file a cloture motion Tuesday night so the Senate could proceed to the DREAM Act, but that was before he and Durbin rolled out a new version. Reid spokesman Jim Manley said the earliest his boss could file cloture would be Thursday, possibly setting up a test vote next week.
"That's still the plan," said Durbin, the bill's chief sponsor, when asked if Democrats were still moving forward.
Still, it's unclear if the changes will help Reid muster the 60 votes needed to thwart a Republican filibuster. At least two moderate Democrats — Sens. Ben Nelson of Nebraska and Mark Pryor of Arkansas — have voiced opposition to previous versions of the bill, and others are still on the fence.
"I haven't taken a position on that yet," said freshman Sen. Joe Manchin (D-W.V.).
Republican leaders are determined to block a lame-duck vote on the DREAM Act, with Sen. Jeff Sessions of Alabama telling POLITICO that "not much has changed" with the new version. As the top Republican on the Senate Judiciary Committee, Sessions lamented that the Senate hasn't held a hearing on the legislation in seven years.
"I just feel strongly that American people with this election clearly expressed the view that amnesty — which this bill has by any definition of the word — should not be granted," he said, "particularly not while we have lawlessness continuing at our borders."
Sessions added: "We should not during this lame-duck session try to ram through this controversial legislation that is contrary to what the American people want."
Among other requirements that remained in the latest version of the bill: Immigrants must have entered the U.S. before age 16, lived in the country at least five consecutive years before the bill's enactment; been admitted to a college or earned a high-school diploma or GED certificate.
Under the latest version, DREAM Act applicants would be ineligible if they have committed one felony or three misdemeanors; engaged in voter or marriage fraud; or abused a student visa, among other offenses.

.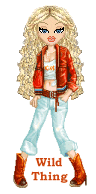 Wild Thing's comment......
Dream Act is another expensive fraud on the American Taxpayer. But in front of line in immigration process, college paid for by taxpayer grants (another fraud), and recieve citizenship to boot. Go back to Mexico illegals. We can't afford you.
AUGH! The Dems must pass this or face some real problems in 2012. They are pulling out all the stops to get it passed. It is an amnesty for 3 million and a rolling one at that.
Posted by Wild Thing at December 4, 2010 05:45 AM
---
Comments
It seems, especially with Democrats since they've paved the way, that children of criminals should benefit because of their parents illegal activities. Look at the Kennedy's. Joe Kennedy made his fortune by illegal liquor and his children and family lived in luxury because of it.
Posted by: BobF at December 4, 2010 07:50 AM
---
He's had this POS dreamact bill in 4 bills already trying to put the shuck on somebody, so far so good.
Posted by: Mark at December 4, 2010 09:57 PM
---
Bob, good example, thanks for your input about this.
Posted by: Wild Thing at December 4, 2010 11:28 PM
---
Posted by: Wild Thing at December 4, 2010 11:29 PM
---