« Rev. Franklin Graham talking about Gov. Sarah Palin | Main | Merry Christmas from Tiger Valley »
December 21, 2010
DHS's Janet Napolitano Says Fighting "climate change," Will Be A Top National Security Priority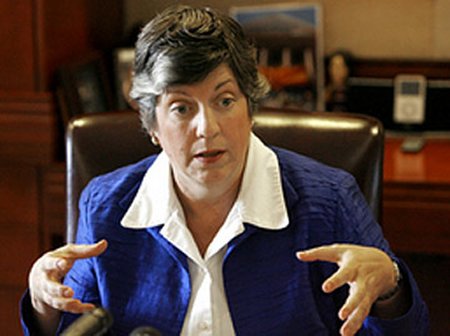 Napolitano Says DHS to Begin Battling Climate Change as Homeland Security Issue
At an all-day White House conference on "environmental justice," Homeland Security Secretary Janet Napolitano announced that her department is creating a new task force to battle the effects of climate change on domestic security operations.
Speaking at the first White House Forum on Environmental Justice on Thursday, Napolitano discussed the initial findings of the department's recently created "Climate Change and Adaptation Task Force."
Napolitano explained that the task force was charged with "identifying and assessing the impact that climate change could have on the missions and operations of the Department of Homeland Security."

~ snipet ~
The all day White House Forum on Environmental Justice also included talks by White House Council on Environmental Quality Chair Nancy Sutley, EPA Administrator Lisa P. Jackson, Attorney General Eric Holder, Secretary of the Interior Ken Salazar, Secretary of Labor Hilda Solis, and Secretary of Health and Human Services Kathleen Sebelius.

.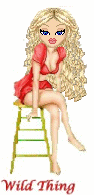 Wild Thing's comment........
How about doing the job you're supposed to be doing and help law enforcement and Border Patrol prevent illegal aliens, bandits and drug cartel thugs from killing Americans in our own country! Know your mission, you dumb bull dyke!
This madness is all based on a false assumption. Nappy is just doing her job trying to help the other frauds in the climate change industry.

Do they ever stop? They never tire. God, please save us from these freaks.
Typical DHS bullshit. Fighting something that doesn't exist. Do something useful for a change. Go profile a Moslem will ya?
UNBELIEVABLE!!!!!
WHISKEY.
TANGO.
FOXTROT.
OVER
Posted by Wild Thing at December 21, 2010 05:48 AM
---
Comments
So what this retard is saying, Gas will be 10 dollars a gallon, and if you drive your car that will be a National Security violation.
Posted by: Mark at December 21, 2010 07:06 AM
---
If Janet would secure the border that would help reduce global warming. I don't know how, but this statement makes about as much sense as hers.
Posted by: TomR,armed in Texas at December 21, 2010 09:57 AM
---
This country is going down the drain faster than you can imagine... It is obvious every day. And now the GOP buckling again on the STart treaty and openly homosexuals in the military. Sad. We can only hope that the pendulum is swinging so far to the left, that it soon will be swinging back to the right... I mean, how much further can it swing, really, or maybe I'm naive?
Posted by: Eddy Burke at December 21, 2010 11:08 AM
---
.... 364 DAYS A YEAR? That's right, the NSA takes CHRISTMAS DAY off, eh? Tell her that with a Leap Year we have 366 days that year! Imagine if President George W. Bush had said this?
Posted by: darthcrUSAderworldtour07 at December 21, 2010 06:07 PM
---
I look at her and somehow What Me worry comes to mind!!
Posted by: gator at December 21, 2010 09:28 PM
---
Thanks everyone so much.
Darth, LOL that is hilarious. I wish I had known about it earlier when I did this post. heh heh that is soooo rich what she did. hahaa She and Obama and his 57 States. hahahaha

Gator, Hahahahaha yesssss I see it too. Good one.
Posted by: Wild Thing at December 22, 2010 02:52 AM
---
this bull-dyke nazi, has got to go!
Posted by: latitude 38 at December 22, 2010 02:56 AM
---
So she'll be trying to tell the Chinese to stop polluting the air with no regard for themselves, let alone anyone else?? They will be pointing and laughing so hard they'll fall off their chairs. We need someone in that position that has, oh I don't know... some EXPERIENCE in "security" matters, not someone with their lips on BO's ass. (or should I say, Michelle's....?)
Posted by: pontiff alex at December 22, 2010 11:12 AM
---