« Al Qaeda Hopes To Surgically Implant Bombs | Main | An Angry Obama Endorses Compromise (alleged deal) About Taxes »
December 07, 2010
December 7th ....A Day That Will Live In Infamy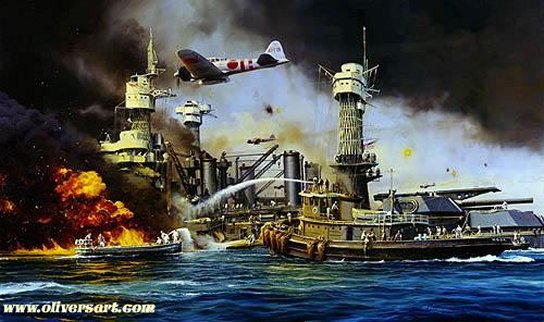 .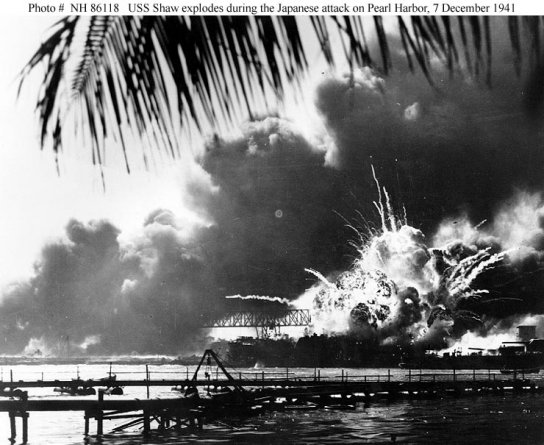 .
.
On December 7th 1941, on an otherwise peaceful Sunday morning on a beautiful Hawaiian island, the first wave of Japanese airplanes left 6 aircraft carriers and struck Pearl Harbor a few minutes before 8 AM local time.
In two waves of terror lasting two long hours, they killed or wounded over 3,500 Americans and sank or badly damaged 18 ships - including all 8 battleships of the Pacific Fleet - and over 350 destroyed or damaged aircraft. At least 1,177 lives were lost when the Battleship U.S.S. Arizona exploded and subsequently sank.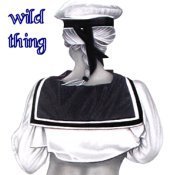 Wild Thing's comment........
May God rest those we lost....we shall never forget.
Americans remembered Pearl Harbor for four years during WWII. We are at war right now and most Americans forgot why. 9/11 was a momentous event just like Pearl Harbor. However, the War on Terror has been turned into a political event by the media and by much of Congress. That has divided America and we don't have the solidarity we had during WWII.
Anyone that goes to the Arizona Memorial simply MUST walk across the parking lot and also tour the USS Bowfin submarine and museum.......highly under-publicized, but well worth the extra hour or so.
Posted by Wild Thing at December 7, 2010 02:50 AM
---
Comments
These Progressive/Communists have always been here, at least since Wilson. It seems they decided to fight the Japs/Nazi's because of the common interest involved, getting rid of an arch enemy. Even today, I don't think there would have been this kind of cooporation we had after Pearl Harbor. And with Obama in charge, He would have scolded the Japanese for bombing Pearl, then he would have accepted the blame for 90% as being our own fault.
We really got to start deporting these Communists.
Posted by: Mark at December 7, 2010 08:03 AM
---
The Japanese attacked a military target with the capability to fight back. The Islamists attacked a civilian target that had no capability to fight back or defend itself.
Posted by: BobF at December 7, 2010 01:02 PM
---
... And remember the words of Fuji Sayanorrah that said four years later in Hiroshima, "WTF? Who turned up the heat?"
Thank GOD our Pearl based aircraft carriers were deployed to the Pacific and at San Diego that day!
Posted by: darthcrUSAderworldtour07 at December 7, 2010 02:21 PM
---
Remember Pearl Harbor
www.youtube.com
((This is a song writen in 1942. It was when Americans were still mad at Japan because of Pearl Harbor. Please do not take offense at this. Just disregard what is offensive. Remember the time it was made. I just want people to "Remember Pearl Harbor." Enjoy.))
This is a statement by someone at 'Youtube'. Aside from us old farts does anyone even remember what we learned from this. Did we learn anything from this lesson, the Song speaks the truth, we were talking peace with the Japs and they sabbed our boys in the back. My father was a WW 2 vet, and he never forgot, but he til the day he died never forgave them.
It says Americans were 'still mad at the Japanese for Pearl Harbor', mad what the hell kind of a stupid statement is that, then it asks us not to take offense. There are still 1102 U.S. Sailors aboard the Arizona and as far as I know the ship is still commisioned.
Do they even teach what happened that day and how angry Americans were, Mad just doesn't seem to do justice to this horrific event justice.
I am just sick and tired of our country getting kicked around by these leftists and Rino sons of bitches, The freedom they enjoy is/was granted by everyone at Arlington Cemetery.
Everyone of these leftist SoBs has got to go, and especially obama just for apoligizing for what our Military has done for this great Nation.
Posted by: Mark at December 7, 2010 03:39 PM
---
Thank you everyone so much.

Mark, thanks for sharing about that comment at YouTube. I agree, I have had it too.I was wondering too if they even teach about this day in schools anymore.
Posted by: Wild Thing at December 7, 2010 11:51 PM
---