« Poll: Most Want Obama Fired In 2012 ~ Epic Buyer's Remorse!! | Main | " We can Vote "Anti-Americanism out of Office this Tuesday" ~ ElRushbo »
October 29, 2010
Terror Alert: Suspicious Devices 'dry run' by Muslims Target Is America
NBC's Tom Costello reports that out of "an abundance of caution" over a suspicious package found at a British airport, incoming cargo flights from Yemen were given heightened inspection, resulting in additional suspicious, non-threatening packages being found inside the U.S.

.

Terrorism expert Peter Neumann on discovery of suspicious packages
.

Terror alert: suspicious devices 'dry run' for terror campaign against US synagogues

A series of suspicious packages found in Britain and Dubai could have been part of a "dry run" by al-Qaeda for a mail bomb plot in the United States, authorities believe.
The packages were found on an American-registered cargo plane at East Midlands airport in England, en route from Yemen to Chicago, via Cologne in Germany, and on aircraft in Dubai which had also come from Yemen.
It was claimed the devices were destined for synagogues in Chicago.
Jewish organisations and synagogues in Britain said they were already on high alert.
Scotland Yard said the package found in Britain was removed for further testing. It was claimed it contained a toner cartridge for a printer, covered in white powder and with wires protruding from it.
It was found at East Midlands, one of Britain's biggest cargo hubs, during screening of cargo at the airport. It was claimed that security sources in the Middle East had tipped off the intelligence services about packages emanating from Yemen, now regarded as one of the hot-beds of al-Qaeda terrorist activities.
"We know that these packages originated in Yemen and we are looking into potential links to terrorism," said one U.S. official.
As a result of the terror alert, the US Department of Homeland Security increased aviation security measures.
Fedex, the world's largest cargo airline, confirmed that the suspicious package seized at its Dubai facility originated in Yemen. It had stopped all shipments, originating from Yemen, a spokesman added.
Officials were also investigating reports of several packages on aircraft in the eastern United States cities of Philadelphia and Newark, New Jersey although nothing had yet been found. The FBI said it did not believe an attack was imminent, a spokesman said.
Barack Obama, the US President, was told late on Thursday night of a "potential terrorist threat" surrounding suspicious packages on the aircraft, the White House said.
"Intelligence and law enforcement agencies discovered potential suspicious packages on two planes in transit to the United States," White House spokesman Robert Gibbs said.
"Authorities were able to identify and examine two suspicious packages, one in East Midlands and one in Dubai. Both of these packages originated from Yemen."
Mr Gibbs said that, as a precaution, extra security measures were taken regarding other cargo planes at Newark and Philadelphia international airports in the United States.
"The President was notified of a potential terrorist threat on Thursday night at 10:35, by John Brennan, assistant to the president for homeland security and counter-terrorism," he said.
.

Developing Story: Military Jets Escorting Passenger Jet From Dubai to JFK Airport

Military Jets escorting passenger jet to JFK airport. Hand off to CAP US F15s from VA from NATO CF-18s.
DEVELOPING: Military jets are escorting a commercial passenger jet to JFK airport in New York.
The flight, which contains a package from Yemen, was escorted by Canadian F-18s to the the U.S. border and has since been picked up by two American F-15s.
An FBI official told Reuters there was no known threat associated with the flight.
Federal authorities were stepping up aviation security precautions after cargo planes were grounded at two U.S. airports in response to suspicious packages that may have been part of a "dry run" for a future Al Qaeda plot.
.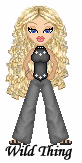 Wild Thing's comment........
There was a middle eastern flight that was due to land in New York about now. Fox is now saying that the flight being escorted by F-15's originated in Yemen. Passenger jet.
THIS is what makes them incompetent. If Obama knew about these threats last night at 10:35 EST, why were these planes even allowed to enter our airspace today??
Statement of White House Press Secretary Robert Gibbs
They said it orginated in Yemen and was being escorted by Canadian military until it got to our border. Then we took over.
I am assuming at this point they are just using an abundance of caution due to the point of origin.
I think that everything that has gone on today will remind voters why NOT to ever trust the Obama Administration..for God's sake they wished Ahmadenejad a happy birthday today..this man wants to wipe Israel off the map and they wish him a happy birthday..I hope this resonates with voters on the 2nd
The idiot who happens to be the spokesman for the US State Dept has posted the above tweets a few hours ago congratulating Ahmadinejad on his birthday. What's this? A circus or the foreign policy establishment of a once noble superpower? Whose side are you on, Obama? What a spectacular failure Obama and his team have been in the past 2 years.
quote and tweet information ( I do not tweet so got it from another place) from
The Spirit of Man blog
Posted by Wild Thing at October 29, 2010 04:05 PM
---
Comments
Believe it or not I heard this on NPR. Yea the same network that fired Juan Williams for saying he felt nervous around Muslims on an airline. The irony
The timing of this seems suspect as well.
Posted by: Greg at October 30, 2010 09:53 AM
---