« Update On LTC Terry Lakin | Main | Obama: Choosing Biden Was "Single Best Decision I Made" »
October 16, 2010
Rachel Maddow vs. Art Robinson ( Robinson for Congress in Oregon)

His Positions
1. Tax and spend policies by government destroy more jobs than they create.
2. The U.S. Constitution and Bill of Rights as intended by the framers should be the basis of all U.S. laws.
3. Energy independence requires that government impediments to energy production - in the forms of taxation, regulation, and sponsorship of litigation - be rolled back.
4. Many government agencies are counterproductive and should be eliminated.
5 . Job growth requires that taxes and regulations imposed by government be reduced.
6. Government meddling in the farm and forest industries should cease.
7. U.S. borders should be firmly enforced. All people illegally present in the U.S. should be charitably and humanely returned to their countries of origin.
8. Government should not engage in so-called "bailout" or "stimulus" spending.
9. Government should not engage in takeovers of private enterprise.
10. Government should not take over American medical care. I oppose socialized medicine.
11. Government should provide for the common defense of the United States. Wars should be constitutionally declared and should only be undertaken for the defense of the United States. I oppose the current situation wherein American soldiers are quartered in more than 100 countries and frequently interfere in the affairs of those countries
12. Life should not be ended by abortion. I am pro life.
13. The right to keep and bear arms shall not be abridged.
.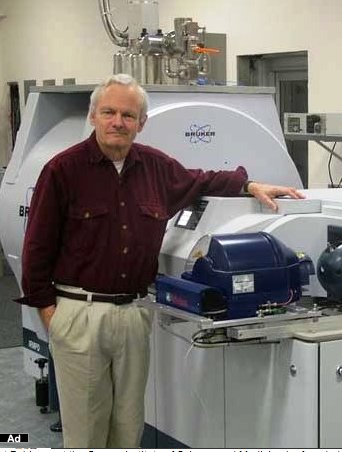 Art Robinson For Congress
Art Robinson, a scientist who was profiled in TAS ("A Scientist Finds Independence," Feb. 2001), and has written for the magazine about global warming, is running for Congress. He confirmed in an email that he filed at the last minute for the GOP primary in Oregon's 4th congressional district.
"The spectacle in Washington is causing many Americans to do unexpected things," Robinson told me.

The winner of the primary will face Democrat Peter DeFazio, a 12-term incumbent. Robinson is a conservative Republican. DeFazio is a liberal and a member of the House Progressive Caucus.
Robinson is best known for his "Petition Project," in which he collected 31,000 signatures from scientists who oppose the "scientific consensus" supporting man-made global warming. He also publishes a newsletter, Access to Energy.
While still a young man, Robinson became a full Professor of Chemistry at U.C. San Diego. Later he was president of the Linus Pauling Institute in Palo Alto. But his experiments showing that Vitamin C could not cure cancer caused a rupture with Pauling.
Robinson also has expert knowledge on civil defense and home schooling. After breaking with Pauling he formed the Oregon Institute for Science and Medicine. He does his own biomedical research with volunteer support at his farm in Southern Oregon. Robinson accepts no government funds.

.
.

Ignored race a harbinger of Dem doom?

A surprising internal poll is casting a spotlight on a previously ignored congressional race in Oregon that may foretell a November bloodbath for Democrats even worse than anyone has imagined.
Two years ago, 12-term incumbent Democratic Rep. Peter DeFazio cruised to victory in Oregon's 4th District with 82 percent of the vote.
But a survey of likely voters by Wilson Research Strategies for the conservative group Concerned Taxpayers of America has the Democrat up by only 6 points, 48 to 42, over Republican nominee Art Robinson.
The Washington insider publication The Hill opines: "If Robinson, a first-time candidate, is even within 10 points of DeFazio, it makes you wonder how many other sleeper races might be out there ahead of this fall."
Robinson, an accomplished chemical scientist who homeschooled his six children after his wife died in 1988, contends DeFazio was feeling the heat long before the poll, the first substantial publicized gauge of the race.

While running hard against his own party – boasting of his few votes against House Speaker Nancy Pelosi and President Obama – the Democrat DeFazio has been characterizing Robinson as an extremist, unfit for the geographically large southwest Oregon district that includes the left-leaning state university towns of Eugene and Corvallis along with conservative rural communities.
Robinson – noting his campaign has distributed 40,000 yard signs and barely has been able to keep up with demand – said he's been riding "a wave of middle class anger" that apparently has as much passion in his district as anywhere in the country.
"People are telling me they haven't seen a campaign like this for a generation," he said in an interview with WND. "Not that I'm a rock star, but I am putting one foot in front of another and articulating what they believe."
But Robinson says DeFazio is gaining momentum with a TV and radio "smear campaign"– based on outright lies and fabrications, he claims – that appears to have cast enough doubt about him to cause some independents to reconsider their support.
"There was a growing feeling that we were making a lot of headway," Robinson told WND. "What he's trying to do is not to convince people that all this stuff is true, but to cast doubt."

Robinson said his campaign did some basic phone polling that indicated he could win about 15 percent of Democrats, which have a 9 percent advantage in registration. A Magellen Strategies poll of district voters published June 30 found 36 percent would vote Republican, 35 percent Democrat and 29 percent were undecided.
Unscientific feedback indicated Robinson was winning by a large margin in rural areas, possibly enough to overcome the Democratic Party bastions of Eugene and Lane County.
Robinson said he has done about 130 meetings with enthusiastic citizens, drawing from 10 to 600, depending upon the area's population. In DeFazio's few meetings, the incumbent has encountered the current national mood.
"The middle class are mad, and they target his meetings," Robinson said.

But with DeFazio's ad campaign, he explained, there is "now a huge river of negativism about us."

........There is a lot more information at THIS LINK....PLEASE CLICK HERE TO READ MORE. .............
.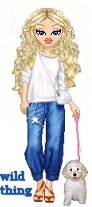 Wild Thing's comment.........
LOL I LOVE how he destroys Maddow. Tah dah
He is the real deal! I sure hope he wins.
This is his newsletter..............ACCESS to ENERGY

....Thank you Mark for sending this to me.


Mark
3rd Mar.Div. 1st Battalion 9th Marine Regiment
1/9 Marines aka The Walking Dead
VN 66-67


Posted by Wild Thing at October 16, 2010 02:50 AM
---
Comments
He had Maddow squirming. Robinson is exactly the type we need to fill Congress. He is not a lawyer. He is a straight talker. I sure hope he wins.
Posted by: TomR, armed in Texas at October 16, 2010 09:27 AM
---
This whole citizen politician thing has the professional politicians (both Democrat and Republican)panicked. Their phony-baloney lifetime jobs are in jeopardy of being taken away by people who really want to serve their country and do a good job. Not the mediocre crap that we usually get from the Washington Elite.
Posted by: MrHappy at October 16, 2010 12:02 PM
---
I like this guy. He isn't going to let her control the interview.
Posted by: BobF at October 16, 2010 12:11 PM
---
Don't you just love it when someone who is intellegent, and has the facts and figures down pat, gets into a debate with someone like Maddow.
Not a problem as to who had the upper hand here.

Posted by: Sean at October 16, 2010 12:32 PM
---
And whats great he's knows what he's talking about. And she could handle that.
Posted by: Mark at October 16, 2010 03:25 PM
---
Art Robinson is a very good example of the type of individual we should have in public office. An educated and highly accomplished man in the latter part of his life who brings a wealth of lifelong experience and has to step down to serve in public office with a clear understanding of what government should and should not do rooted well in our constitution.
Public office should not be a career, nor a place for opportunity seekers and individuals that too often come from failed personal lives who couldn't make it in the private sector and seek easy refuge in the public sector "defending the little guy" while really defending over paid public sector salaries and their unsustainable benefits and pensions that they could never earn in the private sector.
We need more plain speaking Art Robinsons who are willing to sacrifice part of their retirement years to serve in public office, to serve their constituents and their country when they see that their current representatives are not doing so.
Elected public office should be one of public policy setting and the oversight of public treasuries and legitimate government purposes as outlined in our constitution, not the micro management of every private citizens' every day life as the collectivist left would have it.
Posted by: Carlos at October 16, 2010 05:00 PM
---
typo: She couldn't handle it.
Posted by: Mark at October 16, 2010 07:45 PM
---
Thanks again Mark for sending this to me. I agree she could not handle it. Love it. He just kept right on speaking the truth.

Thank you all so much. I agree with all of you, I hope he wins. He is someone that truly will represent the American people and not cave in to the left.
Posted by: Wild Thing at October 17, 2010 12:10 AM
---