« " I Voted Republican and Machine Checked Democrat" | Main | Barack Obama and His Hate Filled Rhetoric »
October 27, 2010
Obama: "Republicans Can Come For The Ride, But They Gotta Sit in The Back"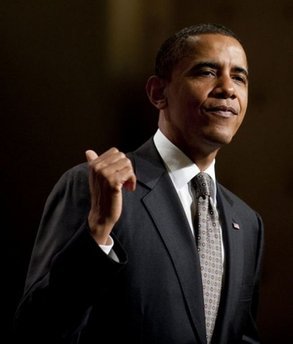 Republicans with gusto Monday as he plunged into a final week of midterm election campaigning, but his party's prognosis remained darkened by the feeble economy and his itinerary was designed largely to minimize losses.
Nor was his greeting totally friendly in Rhode Island where Obama has pointedly declined to endorse his party's candidate for governor.
Obama can "take his endorsement and shove it," declared Democrat Frank Caprio, battling Republican-turned-independent Lincoln Chafee in a gubernatorial race rated tight in the polls. Chafee endorsed Obama during the 2008 campaign for the White House.
In a little more than five hours in the state, Obama was booked for a factory tour and for a pair of fundraisers that party officials said would bring in $500,000.
He said Republicans had driven the economy into a ditch and then stood by and criticized while Democrats pulled it out. Now that progress has been made, he said, "we can't have special interests sitting shotgun. We gotta have middle class families up in front. We don't mind the Republicans joining us. They can come for the ride, but they gotta sit in back."

.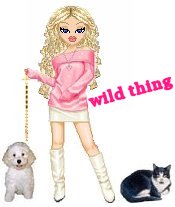 Wild Thing's comment.......

He is fascinated with either throwing people under the bus or telling us to sit in the back of the bus.
Posted by Wild Thing at October 27, 2010 03:55 AM
---
Comments
Can you just imagine if Bush had said something like that? All Hell would have broken loose! I say it's racist no matter who says it. I know he probably meant it as a joke, but no one is laughing.
Posted by: Lynn at October 27, 2010 04:55 AM
---
Now I know why the French used the guillotine: Bush put US over $1 Trillion in debt, and now Obama has put US over $13 Trillion in debt!
Posted by: darthcrUSAderworldtour07 at October 27, 2010 10:27 AM
---
Of course obama is racist. He figures that all Repubs/Conservativesare White so that is why he made that staement. He may be surprised next Tuesday to find out a lot of Dems will vote Repub and a lot of others will stay home.
Posted by: TomR, armed in Texas at October 27, 2010 11:05 AM
---
Obama doesn't consider himself president of all Americans. He only considers himself president of those who agree with him and support him. Americans who believe the rule of law should be followed and that the United States is a Sovereign Nation which should be protected, he considers them his enemies.
Posted by: BobF at October 27, 2010 01:13 PM
---
Impeach this divisive bastard.
Posted by: Mark at October 27, 2010 03:42 PM
---
The Usurper In The White House During a Meeting!!!
"Not long ago, the president took a meeting. He´s late, which apparently is becoming more and more common with him. The meeting was almost canceled. In strolls the president, joking with an aide. He plops down on a sofa, leans over and claps another guy on the back asking how he´s been. Apologizes for being late, says he was ´held up´. He laughs some more. The meeting begins. After just ten minutes, during which time the president appears to almost totally withdraw into himself, an aide walks in and whispers something to the president, who then nods and quickly stands up, shakes a few hands and tells another aide to update him later on the rest of the meeting. As the president is walking out he is laughing at something yet again. He asked no questions of those at the meeting - not one. He left after just ten minutes, coming in laughing and leaving laughing. His behavior during that brief time he was there was described as ´borderline manic´."
http://barenakedislam.wordpress.com/2010/10/25/they-were-in-shock-at-the-presidents-behavior/
Arrest the ILLEGAL Mafia Leader in the White House.
Posted by: Anon at October 27, 2010 08:26 PM
---
Thank you everyone for your input.

Lynn, good to see you. ((hug))
Anon, oh my gosh how horrible and what terrible behavior. Thank you for the link too. The blog owner is a friend of mine and I will head over there right now. Huge thank you Anon.

Posted by: Wild Thing at October 27, 2010 11:31 PM
---
One of the guys who were up in R.I. overheard a comment after the Republicans ride in the back that went "yeah but Obama has started driving a pickup with no tailgate."
Posted by: Avitar at October 29, 2010 01:30 AM
---