« Obama To Blame!!!! Illinois Soldiers Wait for Ballots. Prisoners Get Hand Delivery | Main | Harry Reid Says He Saved Nevadans From A "world-wide depression" »
October 22, 2010
Megyn Kelly Interviews Horrible CAIR's Ibrahim Hooper
Megyn Kelly to CAIR Exec: 'Happy Now?'

Fox News' Megyn Kelly in an interview with the National Communications Director of the Council on American-Islamic Relations (CAIR). They went back and forth over the firing of liberal commentator Juan Williams by National Public Radio (NPR) simply because he honestly stated on The O'Reilly Factor that he gets nervous on airplanes when he sees people dressed in full Muslim garb. For that, the far-Left NPR – which worships at the altar of political correctness – fired Williams.
Kelly pressed CAIR Director – Ibrahim Hooper – on whether or not he's "happy now" with the firing. Hooper would never admit they wanted Williams fired, but Kelly was having none of that. She eventually moved on to asking Hooper if he really believes this kind of travesty actually helps his organization in the minds of the American public. It was clear he could not care less about what the public thinks.
.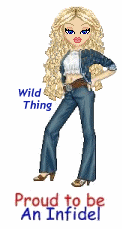 Wild Thing's comment.........
CAIR is one of the enemies in our country. During the Bush administration, CAIR was on the FBI terrorist list.
Megyn Kelly rocks!
I'm freaking sick of Muslims telling us what we can/cannot say!
From Jihad Watch ....
Hooper joined roughly a dozen leaders of various Muslim groups in staging a "sit in" in front of the State Department in June 2001. During the event, American Muslim Council Director Ali Ramadan Abu Zakouk "preached violence" by labeling the mass murder of innocent civilians in suicide bombing attacks as a "God-given right."
Posted by Wild Thing at October 22, 2010 05:55 AM
---
Comments
Assimilation ??? That's a joke. They no more want to assimilate than do they care about somebodies Right of Free Speech.
Megyn was great as usual. She dodged the dart tossed by hooper, in an attempt to intimidate her into admitting she may be afraid if Muzzies showed up in muslim pajama's on a flight to Detroit. Which could have given CAIR more ammunition to throw at Megyn Kelly.
This the coming of Shariah Law to this country. They do not want our laws. The now have a hand in our tent and holding the door open, by NPR being forced into firing Juan Williams, for their cause. These leftists cowards think they can hold them a bay by bowing to their demands, then the muzzies will see we are nice people before they chop our heads off.
Tom's Right deport every friggin one of them.
Posted by: Mark at October 22, 2010 08:55 AM
---
Hooper is one of the most arrogant bastards anywhere. His organization is arrogant, his sorry assed, murderous islam is arrogant.
I will never forgive GW Bush for not defining who America's mortal enemy really is, islam. The continuous immigration of those goat ass lickers into America will bear our children a very heavy burden some day. May piss be upon allah.
Posted by: TomR, armed in Texas at October 22, 2010 02:43 PM
---
Mark, I agree, she is sharp and totally aware of what she is dealing with.
I am all for deport them and closing down the mosques and schools.
Posted by: Wild Thing at October 22, 2010 05:26 PM
---
Tom, he sure is, he is the kind of guy that is just begging to be punched out.
Posted by: Wild Thing at October 22, 2010 05:28 PM
---
Forget deporting them, lets cut them up into little chunks and feed them to the sharks. On the down side though, it may kill off the shark population.
Posted by: Eddie (Enemy of the State) at October 23, 2010 11:23 AM
---