« Outstanding Ad From Marco Rubio!!! | Main | Putting the Power Back in The Hands Of We The People »
October 28, 2010
Obama and Democrats Ask Pentagon for Info on Potential Obama Challengers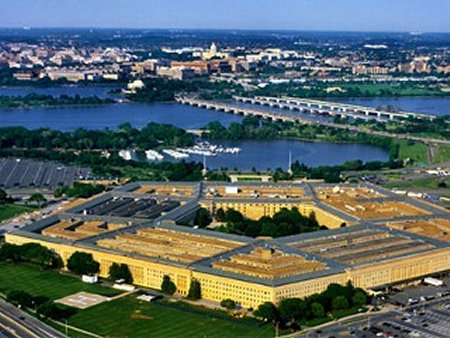 Exclusive: Democrats Ask Pentagon for Info on Potential Obama Challengers
DNC Requests Records Related to Palin, Romney, Seven Other Possible 2012 Contenders

The Democratic National Committee formally has asked the Pentagon for reams of correspondence between military agencies and nine potential Republican presidential candidates, a clear indication that Democrats are building opposition-research files on specific 2012 contenders even before the midterm elections.
An internal Army e-mail obtained by ABC News indicates that the DNC has filed Freedom of Information Act requests for "any and all records of communication" between Army departments and agencies and each of the nine Republicans -- all of whom are widely mentioned as possible challengers to President Obama.

The agencies are asked to respond to the request by this Friday, just four days before Election Day.

The nine Republicans that Democrats are seeking information on are former Gov. Sarah Palin, R-Alaska; former Gov. Mitt Romney, R-Mass.; Gov. Haley Barbour, R-Miss.; Gov. Tim Pawlenty, R-Minn.; former Gov. Mike Huckabee, R-Ark.; former House Speaker Newt Gingrich, R-Ga.; Sen. John Thune, R-S.D.; Gov. Mitch Daniels, R-Ind.; Gov. Bobby Jindal, R-La.

Such requests are typical in the world of opposition research, which involves casting a broad net for publicly available material that may at some point prove embarrassing or incriminating to political candidates.
The request isn't for details of military service or lack thereof, but appears to be designed to find information on letters and memos sent to and from the potential candidates in official positions they've held.
DNC officials declined to comment, but did not dispute that the information has been requested. An Army spokesman confirmed that the DNC's formal request for information has been received.
"We did receive a FOIA request, and now we are responding to that FOIA request," said the spokesman, Col. Tom Collins.

The DNC's request is intriguing for its timing as well as for the singling out of nine particular Republicans who are expected to vie for the GOP presidential nomination.

In addition, the FOIA request provides a window into how deeply into potential candidates' pasts opposition researchers are looking, even at this early stage.
The request for information on Gingrich stretches back to 1979, when he was a freshman member of the House. The DNC is asking for information related to Palin's service on the Wasilla, Alaska, City Council in the early 1990s, while the Pawlenty request includes his service on the Planning Commission in Eagan, Minn., in 1988 and 1989.

The requests for Daniels and Thune specifically reference their time as staff members for U.S. senators. Democrats are trying to learn more about Jindal's career going back to 1996, when he was secretary of the Louisiana Department of Health and Human Services.

According to the memo, the DNC's request asks for.....
"Any and all records of communication (including but not limited to letters, written requests, reports, telephone records, electronic communication, complaints, investigations, violation and memos) between your department (and all divisions and agencies under your jurisdiction)."

The DNC also asks for copies of other Freedom of Information requests that mention the nine individuals that Democrats want information on.

.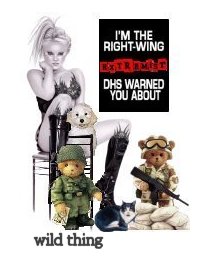 Wild Thing's comment........
We can rest assured that the Pentagon was aware that the weight of the President of the United States was behind the request.
Democrats have already started the 2012 election destruction/slander and monkey business!
The Democrats did this in 1998/99 and got information that led them easily to George Bush' Reserve Air Force Officer records.
With that information in hand they sent a records specialist to the site and MISFILED ALMOST ALL OF "W"'s records. That's where the "he went AWOL" stuff came from.
We finally found out that it was Sandy Burger when all of those records miraculously showed up the same week he got a plea bargain that didn't send him to prison for stealing highly classified materials from the National Archives.
So, they're up to it again.

It's hard to tell which is growing faster; obama's enemies list or the national debt.
Posted by Wild Thing at October 28, 2010 04:55 AM
---
Comments
Good! Then we will we have Paul Ryan run...he's not on that narcissistically driven thinskinned requested list. jerks!!
Posted by: jan at October 28, 2010 08:32 AM
---
What is the DOJ doing with all this information. And why is it available to the DNC. This is crazyo or very communistic.
Posted by: Mark at October 28, 2010 08:42 AM
---
They're already trying to dig up stuff they can chop and edit to make Republicans look bad.
Obama is making Nixon look like an armature when it comes to an enemies list and underhanded tactics.
Posted by: BobF at October 28, 2010 09:54 AM
---
And why is it that no one can get any info on the 1/2 breed kenyan even when using the FOIA?
Posted by: Eddie (Enemy of the State) at October 28, 2010 01:16 PM
---
Great input thank you all so much.
I agree Eddie, we are not able to do this with obama....grrrrr.
Posted by: Wild Thing at October 28, 2010 11:57 PM
---
Posted by: Wild Thing at November 2, 2010 03:56 AM
---