« Carla Bruni Shares Some Insight On Michelle hater of America Obama | Main | DC Congresswoman Rep. Eleanor Holmes Norton Leaves Voicemail Asking For Lobbyist Cash »
September 17, 2010
Wellesley, Massachusetts Public School Students Taken To Mosque on Field Trip and Pray To Allah

In late May of 2010, 6th graders from Wellesley, Massachusetts public middle school took a field trip to the Islamic Society of Boston Cultural Center - a controversial Saudi-funded mega-mosque run by the Muslim American Society of Bostn. This is also the largest mosque in the Northeast. There, the students were separated by gender and the boys were asked to join the Muslim adults in their prayer. Several of the public school boys took part.
Teachers did not intervene.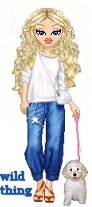 Wild Thing's comment........
This is really unbelieveable! A middle school takes a class trip to a local mosque, the kids get lectured on islam, and some of the male students actually join the members as they pray to allah.
THIS is insane, no Christmas songs in school programs, no decorations, no Christmas vacation, but pray to allah!
Nine years after 9-11 and who's winning?
And, why would any AMERICAN ALLOW their child to attend. Unbelievable. Parents WAKE UP!
Similar things have also happened in affluent Amherst, NH:
Teacher puts head scarf on middle school student:
http://nashuatelegraph.mycapture.com/mycapture/enlarge.asp?image=14804188&event=265030&CategoryID=16177
Saudi Night at the middle school:
Posted by Wild Thing at September 17, 2010 04:40 AM
---
Comments
Who's winning? The Theopolitical system that's attacking us: Islam.

Posted by: BobF at September 17, 2010 09:59 AM
---
Sad isn't it. I had a friend tell me they had asked for holiday cookies because they couldn't say Christmas cookies in school.

Parents had better start getting involved with their children's education.

On another note today is Constitution day. Following is my post.

Constitution Day commemorates the formation and signing of the U.S. Constitution by thirty-nine brave men on September 17, 1787

Click here for The U. S. Constitution.
http://boudicabpi.files.wordpress.com/2010/09/constitution.pdf

A federal law enacted in December 2004 designates September 17 as "Constitution and Citizenship Day," to commemorate the signing of the United States Constitution on September 17, 1787. The federal law is included in Section 111 of Pub.L. 108-44 (Consolidated Appropriations Act of 2005). It contains the following provision in Section 111 (b): "Each educational institution that receives Federal funds in the fiscal year shall hold an educational program on the United States Constitution on September 17 of such year for the students served by the educational institution.

Parents, if you have a child in an educational facility receiving federal funding ask them what they were taught about the Constitution today.


Posted by: Bob A at September 17, 2010 01:10 PM
---
Familiar tune. Pot is PC, tobacco is not PC. Islam is PC, Christianity is not PC. I would guess it's all a part of the effort to breakdown our society. We're in a battle for sure.

Posted by: Jim at September 17, 2010 02:20 PM
---
Thanks sooo much for our input about this.

Posted by: Wild Thing at September 18, 2010 05:53 AM
---