« America Haters Welcomed By White House NYC Mayor, And PC Media By Dr. Alan Bates, MD. | Main | White House Press Corps Asking Dictator Obama Why He Bypassed Constitutional Authority »
September 19, 2010
Racist Obama Urges Blacks To Vote, "guard the change"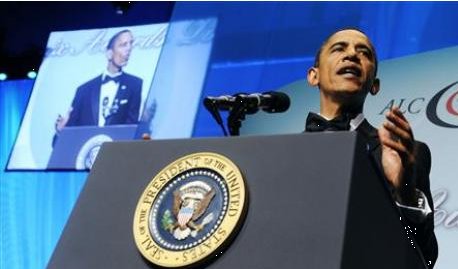 Obama urges blacks to vote, "guard the change"
Barack Obama, seeking to fire up an important part of his support base ahead of November's elections, told black leaders on Saturday he wanted their support to "guard the change" he was delivering.
"I need everybody here to go back to your neighborhoods, and your workplaces, to your churches, and barbershops, and beauty shops. Tell them we have more work to do. Tell them we can't wait to organize. Tell them that the time for action is now," he told the Congressional Black Caucus.
The words of America's first black president showed a deliberate effort to recapture the enthusiasm that had helped him win the White House in 2008, after polls showed African- Americans much less likely to vote than whites this year.
"It's not surprising that a lot of people may not be feeling that energized or that engaged right now," he told an annual awards ceremony hosted by the organization representing black members of the U.S. Congress.
"A lot of folks may be feeling like politics is something they get involved in every four years when there's a presidential election, but they don't see why they should bother the rest of the time," he said.
Republicans could make big gains in November as high unemployment and slowing growth turns voters away from Obama's Democrats, potentially costing them control of Congress.
A Gallup survey in early September found only 25 percent of blacks had given 'quite a lot' or 'some' thought to the November 2 congressional ballot, compared to 42 percent of whites.
This represents a much larger gap than during the presidential election in 2008, when the two groups were about equal in their intention to cast a ballot.
High turnout in the African-American community, together with the enthusiastic support of young voters, was a striking feature of the 2008 election and an important part of Obama's strategy in securing the White House.
Success in repeating at least part of that performance in the upcoming midterm poll, when voter turnout is traditionally low, could make a big difference to congressional Democrats running in close races. All 435 seats in the U.S. House of Representatives and 37 of 100 Senate seats are up for grabs.
"The last election was a changing of the guard -- now we need to guard the change," Obama said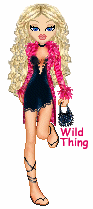 Wild Thing's comment.......

So he is saying.....It's us against whitey and the infidels. Hmmmmm
This total jerk is bound and determined to start a real race war before he is ejected from office.

Obama, has NOTHING to do about race, it has everything to do with that you are destroying our country. Your Hope has been redistributed. Here's your Change. Obama's parting shot at a country that rejects his marxist agenda.
Why do blacks need Black leaders? It seems like indentured servitude not freedom. It Ihas to be an illness of the mind. A variant of that mental affliction called liberalism.
"...he wanted their support to "guard the change" he was delivering."

"Guard the change"???
You mean like the now 20% unemployment rate among young black men? That change? You mean like the highest ever recorded stat for percentage of Americans in poverty? That change?
Those so-called black leaders should have stood up and booed Obama in unison for that remark.
Posted by Wild Thing at September 19, 2010 05:49 AM
---
Comments
That is obama's proud Black half standing up to his ashamed White half. If there is ever a race war obama will be attacking himself.
Posted by: TomR,armed in Texas at September 19, 2010 11:27 AM
---
Trying to rally his base off their dead asses and out the door. Hell if we close the polls at noon they won't even show up.
Posted by: Mark at September 19, 2010 05:51 PM
---
Tom, LOL yes he would be. How funny is that!!
Posted by: Wild Thing at September 19, 2010 07:07 PM
---
Mark, hahahahaha good one.
One thing for sure he will never again have the crowds turn out for him like he did before and the people fainting ( fake or real). He has lost that big time.
Posted by: Wild Thing at September 19, 2010 07:09 PM
---