« City Council Meetings to Begin with Muslim Prayers | Main | Long Island Man Arrested For Defending Home With AK-47 »
September 08, 2010
Obama to Mark 9/11 Anniversary at Pentagon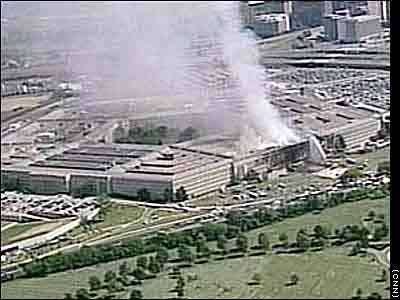 WASHINGTON
Obama spokesman Robert Gibbs says Obama will commemorate the ninth anniversary of the 9/11 attacks at a memorial service at the Pentagon.
White House press secretary Robert Gibbs said that the president would attend a service at the Pentagon, while Vice President Joe Biden will travel to "Ground Zero," the site of the attacks on the World Trade Center in Manhattan, for a separate service.
First lady Michelle Obama and former first lady Laura Bush will attend a memorial service in Pennsylvania, the site of the plane crash of Flight 93.
The president last year attended a wreath-laying ceremony at the Pentagon.
.
Obama's good friend of 20 years William Ayers bombed in the early 1970s.
AYERS: "Everything was absolutely ideal on the day I bombed the Pentagon. The sky was blue. The birds were singing. And the bastards were finally going to get what was coming to them" (William Ayers: Fugative Days page 256)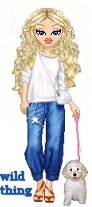 Wild Thing's comment........
Clearly, Obama wants no photo of him at a 9/11 ceremony. Has anyone else noticed that Obama rarely, if ever, is publicly present at any highly visible national ceremony, such as 9/11 Memorial Day wreath ceremony. My belief is that Obama does not want his Arab/Muslim buddies to see him participating in deeply american celebrations.
Obama wants to be in a closed environment he can carefully control so there are no embarrassing, unscripted outbursts.
He is afraid of what humiliating PR moments might be generated by the First Amendment rights of concerned citizens.
Remember after he was elected and then he had to go with President GW Bush on 9-11 to Ground Zero "commemorating" 9/11 and he just walked briskly by all the flowers and literally tossed the rose he carried onto the pile. Lots of disdain on his face.

Obama is a a disgrace!!!!
Posted by Wild Thing at September 8, 2010 05:50 AM
---
Comments
Posted by: Jack at September 8, 2010 10:57 AM
---
One question.
Will the services be Muslim or Christian?
Maybe,for the sake of 'diversity', they will do both.
That ceremony with Laura Bush and Michelle, in Pennsylvania, promises to be a study in contrasts.
Posted by: Sean at September 8, 2010 11:38 AM
---
Obomutt, the mongrel, is ashamed of America. I wish to hell he'd just resign and leave the country, we survived for 235 years without we can sure as hell make it on our own for two more years.
Posted by: Mark at September 8, 2010 05:10 PM
---
Jack, thank you for the link and information. Good grief!!!!
Sean, I agree, what a difference between a really lovely lady Laura and Michelle augh.
Mark, DITTO all you said.
Posted by: Wild Thing at September 8, 2010 11:46 PM
---