« Army Judge Tells Lt. Col. Terrence Lakin: Shut Up And Be Punished! | Main | After Pressure From CAIR, Disneyland Allows MUSLIM Park Worker To Wear Hijab »
September 30, 2010
Obama Pressures Pastors To Use Sunday Sermons To Say Obamacare Ordered By God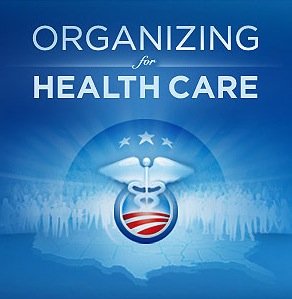 Pastors For ObamaCare?
If the White House office of faith-based initiatives is going to be used as propaganda unit, it might as well be shut down.
I was George W. Bush's director of faith-based initiatives. Imagine what would have happened had I proposed that he use that office to urge thousands of religious leaders to become "validators" of the Iraq War?
I can tell you two things that would have happened immediately. First, President Bush would have fired me—and rightly so—for trying to politicize his faith-based office. Second, the American media would have chased me into the foxhole Saddam Hussein had vacated.
Yet on Tuesday President Obama and his director of faith-based initiatives convened exactly such a meeting to try to control political damage from the unpopular health-care law.
Obama instructed faith leaders to treat the new law as settled fact and use their perches of power to convey the final message to congregants and friends. "The debate in Washington is over, the Affordable Care Act is now law…I think all of you can be really important validators and trusted resources for friends and neighbors, to help explain what's now available to them."
"Get out there and spread the word," Politico.com reported the president as saying on a conference call with leaders of faith-based and community groups. "I think all of you can be really important validators and trusted resources for friends and neighbors, to help explain what's now available to them."
Since then, there's been nary a peep from the press.
According to the White House website, the faith-based office exists "to more effectively serve Americans in need." I guess that now means Americans in need of Democratic talking points on health care. Do we really want taxpayer-funded bureaucrats mobilizing ministers to go out to all the neighborhoods and spread the good news of universal coverage?
Tuesday's call is no small disappointment to those of us who thought Mr. Obama deserved credit for keeping the faith-based initiatives office at the White House at a time when many fellow Democrats wanted him to put it in the Smithsonian. I for one gave him the benefit of the doubt when he appointed as the office's leader a Pentecostal minister who had served as a director of outreach during his 2008 campaign, as well as when he punted to the Justice Department the thorny question of whether a charity could take religious beliefs into account when hiring.
Nearly 20 months later, however, the faith-based office has failed to be a voice within the administration for compassion. Poverty rates are at record highs, and the economy is producing new waves of homeless families. Meanwhile the faith-based office in the White House and those in 11 federal agencies have no record, no results, and no relevance.
This operation stands in stark contrast to the priority Mr. Bush placed on this office. Every year, he used the grand stage of the State of the Union address to launch new compassion programs. In his first six months in office, he pushed for a vote in Congress to end discrimination against religious charities. New programs to mentor the children of prisoners, expand choices for addicts seeking treatment, and combat the spread of AIDS were launched. They have since transformed countless lives.
Some allege that Mr. Bush pioneered the art of politicizing faith. In fact, his faith-based initiatives were remarkably bipartisan. I am a Democrat, and I worked with more Democratic members of Congress than Republican ones.
Any member of Congress who invited me or my office to visit a faith-based program or attend a meeting in their district was welcomed. If you polled the attendees at the dozens of conferences our office held throughout the country, Mr. Bush likely would not have fared well. It didn't matter. To those who participated it wasn't about politics. It was about learning how to run more effective programs and help more people in need.
Mr. Obama is within his legal rights to engage our country's spiritual leaders in his effort to sell health-care reform. But he should not use the White House Office of Faith-based and Neighborhood Partnerships to do so.
If he cannot restore its focus to promoting successful programs that serve our country's poor, then he should do the decent thing and close the faith-based initiatives office.
Mr. Towey was director of the White House Office of Faith-based and Community Initiatives for President George W. Bush from 2002-2006.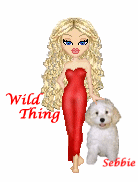 Wild Thing's comment.......
If Obamacare was pushed at our church on Sunday morning I would get up an walk out and I won't be subtle about it, and never go back.
Posted by Wild Thing at September 30, 2010 02:50 AM
---
Comments
Dare I say unfortunately there is an unintended consequence of promoting it in the catholic church. Prayers have incorporated asking for healthcare for all. I haven't been back much; I felt so very uncomfortable with the way these thoughts were lifted up on the heals of this monstrosity.
Posted by: jan at September 30, 2010 08:49 AM
---
Sounds like the Catholic Church. I remember in 1959 one of the Priest pormoting what a great man Kennedy was and he should be president. Most people didn't seem to pay attention until that november when Kennedy got elected. This is 'not' a new concept. But where is the ACLU to scream "Church and State".
Posted by: Mark at September 30, 2010 09:12 AM
---
The pulpit is a place for patriotism, but not politics. America was built on Christian principals but not on obamacare.
Posted by: TomR,armed in Texas at September 30, 2010 09:51 AM
---
Thank you everyone.
Tom,that should be taught more or is it at all anymore. Well said.

"America was built on Christian principals but not on obamacare."
Posted by: Wild Thing at September 30, 2010 11:24 PM
---