« Obama Reports America To U.N On Human Rights Abuse Over "Unionization Rights" | Main | South Carolina GOP Has FINALLY Had Enough and Censures Linidsey Graham »
September 06, 2010
Military Judge Says Evidence Could Be An "EMBARRASSMENT" to Obama

Military judge to Lakin: Find another defense
Rules that officer challenging Obama's eligibility can't see evidence
FT. MEADE, Md. – A career officer in the U.S. Army acting as a judge in the prosecution of Lt. Col. Terrence Lakin today ruled that the military is no place for Barack Obama's presidential eligibility to be evaluated.
Army Col. Denise R. Lind today ruled in a hearing regarding the evidence to be allowed in the scheduled October court-martial of Lakin that he will be denied access to any of Obama's records as well as any testimony from those who may have access to the records.
With her decision, Lind mirrored a number of federal judges who have ruled on civil lawsuits over Obama's eligibility. They have without exception denied the plaintiffs' access to any requested documentation regarding the president's eligibility.
Lind ruled that it was "not relevant" for the military to be considering such claims, that the laws allegedly violated by Lakin were legitimate on their face and that the chain of command led up to the Pentagon, and that should have been sufficient for Lakin.
Paul Rolf Jensen, Lakin's civilian attorney, said the case would continue. But he said the courts now have denied his client the opportunity to present his defense.
Jensen had argued that under U.S.C. Rule 46, a defendant put on court martial has the right to call any and all witnesses and obtain any evidence in his or her defense.
Lind, who took 40 minutes to read her decision to the court, disagreed.
She said opening up such evidence could be an "embarrassment" to the president, and it's up to Congress to call for impeachment of a sitting president.
The decision came just days after a retired U.S. Air Force lieutenant general who commanded forces armed with nuclear weapons said the disclosure of Obama's documentation is not just critical to Lakin's defense, but to the preservation of the nation itself.
The vehement statements came in an affidavit from retired Lt. Gen. Thomas G. McInerney, a Fox News military analyst, that was disclosed by an organization generating support for Lt. Col. Terrence Lakin.
....continue with article here..........
.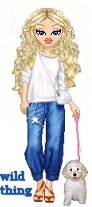 Wild Thing's comment...........
Wow OK, this screams the Judge is more concerned with any "embarrassment" dictator Obama might feel than with upholding the Constitution.
Considering the documents that LTC Lakin is requesting are ones that other Presidents have voluntarily released, what exactly is the "embarressment" she is referring to??? sheesh
Posted by Wild Thing at September 6, 2010 06:48 AM
---
Comments
Interesting how these documents could cause embarrassment to the president. I wonder why they could cause embarrassment?
Posted by: BobF at September 6, 2010 09:04 AM
---
Embarrassment to obama? Shit, I'm embarrassed this guy ever rose above street level community organizer.
I will bet that trip he took to Hawaii right after he was elected was to destroy or lock down his birth records. I am guessing his grandmother had a copy of his BC and he destroyed it.
Posted by: TomR, armed in Texas at September 6, 2010 09:45 AM
---
I think your spot on Tom. If Lakin can not use his defense, then he either goes back to duty or he goes to Leavenworth. So if this is the case we are all screwed the whole system is corrupted.
Posted by: Mark at September 6, 2010 11:51 AM
---
Mark, sadly, and horrifaly the system IS corrupted...we have 22 months of evidence...
Posted by: jan at September 6, 2010 04:56 PM
---
There really are no provisions in American Government for removing a sitting President except by impeachment or by a constitutional convention. No Court can remove him. The Secretaries of State in the various states can legally keep him off the ballot for 2012 unless he presents legal proof of American birth but removing him from office is not going to happen without 70 or more Republican Senators.

Posted by: Avitar at September 6, 2010 08:29 PM
---
If and when BHO is impeached and removed from office than this Judge should receive a Dishonorable Discharge for not living up to his oath of office to support the Constitution in his decision.
Posted by: Albert Henson at September 6, 2010 09:49 PM
---
You all have added great input on this. Thanks too Avitar for that information.
Posted by: Wild Thing at September 7, 2010 12:31 AM
---
Yes impeachment or resignation.
The current fear of disclosing any impediment to Obmas right to hold office. Race troubles? Race came up during the campaign as a side issue of his right to hold office.
Posted by: Al Bee at September 7, 2010 08:21 PM
---