« Spending America Into Economic Collapse: Obama's Way To Totalitarianism | Main | This Is What 19 MUSLIM Terrorists Did and Obama Wants Us To Have Tolerance!!!! »
September 13, 2010
Iran Demands Obama "Show Reaction" to Protesters Desecrating the Koran
Iranian FM Warns Washington to Show Reaction to Insults to Holy Quran
TEHRAN

Iranian Foreign Minister Manouchehr Mottaki on Sunday lambasted Washington's inaction in the face of the burning and tearing of the holy Quran on the 9/11 anniversary in the US, and asked the US statesmen to take a clear stance on the insult to the Muslims' divine book.



"American statesmen and authorities should give a clear answer to the Muslim nations over this bold and insulting act," Mottaki told reporters in a joint press conference with his Malawian counterpart here in Tehran today.
The minster blamed Zionists for such provocative moves, which he said are aimed at sowing discord among believers of different faiths and religions.
He further warned about the negative consequences of insult to the values of 1.5 billion Muslims, and said, "This seed of hatred sown by the West and its resulting fire will cause trouble for them themselves."
The remark by the Iranian foreign minister came after a group of conservative Christians have sent shock waves across the world after they tore the pages of Quran outside the White House. They tore the pages from an English paperback edition of the Holy Book.
Also some blasphemers in the US on Saturday took the satanic step of burning some copies of God's final and most comprehensive revelation to mankind, the Qur'an, and posted video clips of their devilish deed on the net.
The blasphemer appeared near the location of the twin-tower centre in New York and set ablaze a copy of Quran in front of the camera.
Several photographers, cameramen and others took pictures and clips of the blasphemous act carried out under the protection of FBI on the pretext of freedom of action.
The move has shocked the civilized world and hurt the sentiments of over 1.5 billion Muslims worldwide and billions of other believers.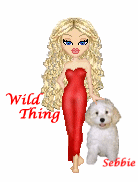 Wild Thing's comment.........
LOL, let's see, Obama demands, and has threatened we the people in his speeches. And now Iran demands and warns Obama. Maybe the two of them can have a demand and threaten face off or something. Two muslims going at it. Will Obama stand up for Americans, heck no. He already stood up for Islam sheesh and he has done it over and over again and the worst of all he just did it on 9-11.
Posted by Wild Thing at September 13, 2010 03:55 AM
---
Comments
Not being idolaters of course we are going to be slow to react. WE dd not worship books as god but only the words of God. I recommend that one Bible be inserted into the luggage of anyone who's final destination is Iran. This will replace any Korans that might have been destroyed somewhere in the world during their trip. Buy some of the Bibles from spy shops (secret compartments maps in the spine etc.) just to give Iran's border agents something to be paranoid about.
Posted by: Avitar at September 13, 2010 05:26 AM
---
"Need any lighter fluid?" That would be an appropriate response to burning a Koran.
Posted by: petesuj at September 13, 2010 08:52 AM
---
I have a few choice words for the over 1.5 billion Muslims worldwide, but decorum prevents me from posting them here. Visit my friends "Stuck Mojo" at youtube they say it better than I can (Foul language and loud music warning).
Posted by: MrHappy at September 13, 2010 09:27 AM
---
My response to persia's FM? Fuck you dickweed!
Posted by: Eddie (Enemy of the State) at September 13, 2010 11:51 AM
---
Well Homobama has stood up to a 16 year old Brit, who called homobama a 'Prick' Obama banned him from the United States for life. Iran is a different matter obama will get his ass kicked and he knows it, Imanutjob will fight back.
Posted by: Mark at September 13, 2010 08:44 PM
---
Thank you soooooo much all of you.
MrHappy thank you for that video too.
Posted by: Wild Thing at September 14, 2010 12:31 AM
---
Hey, unlike their back-assward dictatorships, our government has no role in what our people feel a need to say. Iran can go pound sand (and they have plenty of it to go do so with).
Posted by: Anonymous at September 14, 2010 12:34 PM
---